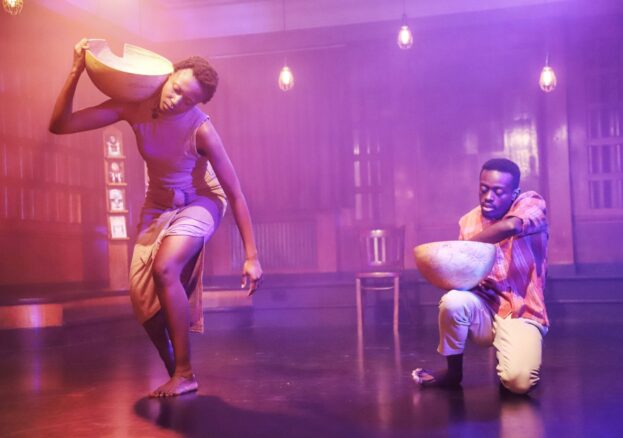 Saturn Returns is a choreopoem that explores the psychospiritual clashes produced in Black people by the weight of history.
Written and directed by Sonny Nwachukwu, Saturn Returns delves into an astral projection reality where the characters of Ada and Obi, take on forms of past, present, and future lives.
Saturn Returns enwraps modern psychological issues of being trapped in repeating self-destructive patterns with a spiritual affirming circularity of rebirth along family lineage that is a feature of Igbo mythology. Through music, spoken word and dance, Saturn Returns contrasts Christian notions of redemption through suffering, with mystical notions of escaping the constraining mortal realm through astral projection.
Integrated captions for all performances.
Supported by Unlimited and Arts Council England.
CAST
Rudzani Moleya
Razak Osman
CREATIVE TEAM
Writer and Director – Sonny Nwachukwu
Movement Director and Sound Designer – Ffion Campbell- Davies
Lighting Designer – Joshua Harriette
Creative Producer – Michael Peter Johnson
Illustrator – Natalie Cooper
Videographer – Floyd Konde
Dramaturg and Publisher – John R Gordon
Set Designer – Jessie Huckin
Video Designer – Ben Glover
Pyschologist – Dr Masuma Rahim
More Brixton Listings MORE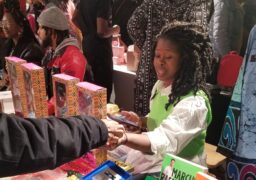 Brixton
Saturday 2 and Sunday 3 December
Join Black Culture Market for their exciting Winter event for Christmas. Black Culture Market is the destination to…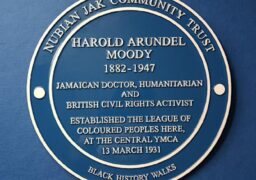 Brixton
Sunday 31 March 2024
Join us on our three-hour drive showing London's top tourist attractions from an African/Caribbean perspective. There is at…