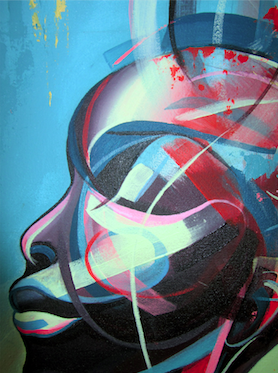 On November 24th 2016 Ayesha Feisal opens FORMATION, a solo exhibition at the Camden Image Gallery in London. This highly anticipated show debuts her latest work, a succession of captivating paintings which echo an interest in the cosmos, human consciousness and empowerment.
Ayesha Feisal is a London based Visual artist working in the mediums of paint and leather. Using line and shape in her art she creates complex, amorous forms and uses colour to explore psychological states.
Recently, Ayesha exhibited the DREAMSPACE series, a body of work which celebrates our capacity and potential for infinite vision at the Hoxton gallery. Prior to this her KALEIDOSCOPE paintings were featured in AACDD (African & African Caribbean Design Diaspora) as part of the London Design Festival, Southbank.
Her work is an ongoing response to events and situations, through which she uses the human form as a means to exploring the psyche.
Ayesha has built up a steady following of her work and continues to carve out a place as a contemporary artist deserving attention. Her work is collected internationally and she is one of the UK's exciting black female emerging talent.
More Camden Listings MORE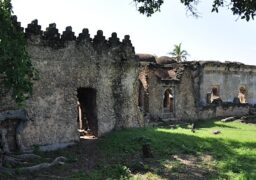 Camden
Thursday 7 December
Embark on a journey through the Swahili Coast's vibrant history and cultural preservation. Save the date for an…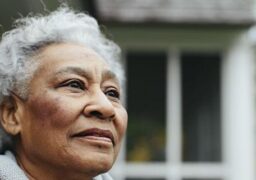 Camden
Thursday 14 December
Lorna Blackman Presents A True Account Of Hyacinth Testimony Of Dementia. Lorna Re Will Bring Hyacinth Testimony To…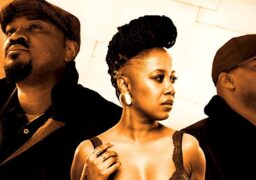 Camden
Sunday 25th February
While Lorenzo "Zo!" Ferguson could be classified as a beat-maker based on his early hip-hop releases and productions…