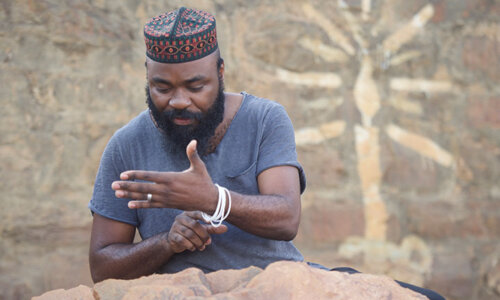 From growing up in the lush and rugged hills of umGungundlovu in South Africa, to touring the world as one of Blue Note's most renowned artists, Nduduzo Makhathini is one of the most talented musicians of our generation.
Makhathini draws influence from the ancient tradition of the Zulu, whose warrior code is deeply reliant on music for motivation and healing, entwining such ideologies with the skills he has acquired from the legends of South African Jazz.
is 2017 album Ikhambi was the first to be released on Universal Music South Africa and won Best Jazz Album at the South African Music Awards (SAMA) in 2018. His Blue Note debut Modes of Communication: Letters from the Underworlds was named one of the "Best Jazz Albums of 2020" by The New York Times, and was followed by In the Spirit of Ntu in 2022.
"There Is Spirit in Everything" – Nduduzo Makhathini
More Camden Listings MORE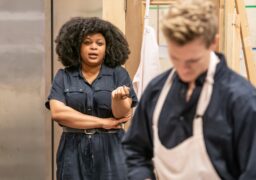 Camden
Monday 16 October - Saturday 2 December 2023
It's kind of a ritual, we speak the truth. Then, let go and cook. In the bustling kitchen…