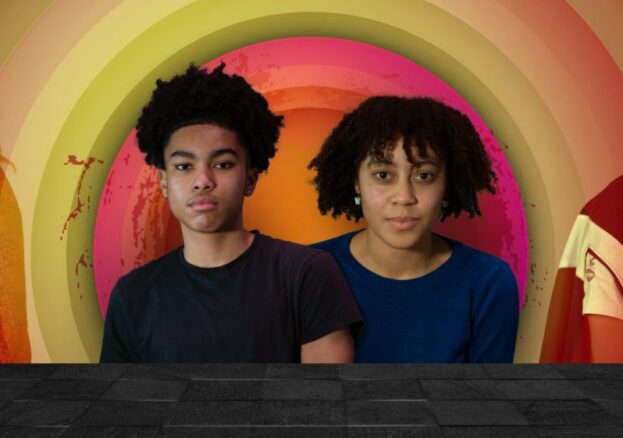 Isn't Othello responsible for setting up negative stereotypes about black men? Isn't Desdemona a bit shallow? And don't all the best lines go to Iago anyway?
Welcome to Nothello, an absurdist, anarchic, insightful and witty new play from the Belgrade Theatre. Join us on an increasingly meta deep-dive into Shakespeare's Othello, from the perspective of Othello and Desdemona's unborn child, exploring the play's legacy and what it means to be of mixed-heritage.
Maybe we can imagine a version of Othello for today, where it's not a tragedy anymore but a romance. Where Othello and Desdemona can start all over again, full of love and possibility – full of hope and wonder.
Nothello is the final production in the Belgrade Theatre's programme of work for Coventry UK City of Culture 2021, and will feature a mixed-heritage chorus of people from across the city.