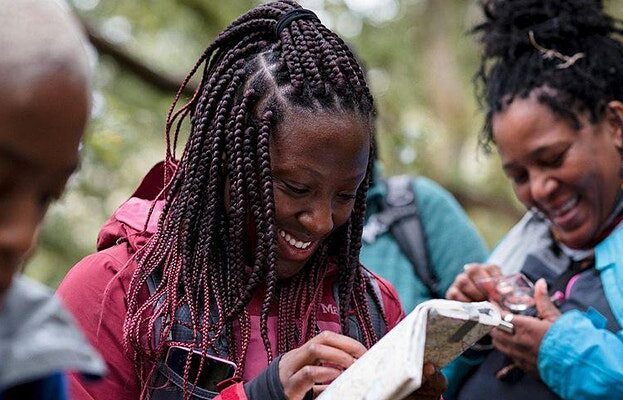 Black Girls Hike: Peak District – Monyash Lathkill Dale Circular (Sunday 17th April, 11am) Easy/Moderate: 5 Miles.
How much is it? Suggested donation £5 As a registered non-profit, your support helps our community grow. Enabling us to provide opportunities for Black women across the UK to explore and reconnect with nature.
Please read before signing up
Can I come to Black Girls Hike?
As the name suggests, this is a safe space for Black/Mixed Race cis and trans women and non-binary people of Black African and / or Caribbean descent who are comfortable in a space that centres the experiences of Black women. We are not a BAME, POC, BIPOC, WOC, Politically Black or Ally organisation.
What do I need to bring?
Walking boots / shoes with ankle support essential. No pumps or sliders.