Monday Xtra History video-led presentation by history consultant Kwaku focuses on British black music's 500+ year history with racism.
PROGRAMME:
Revamped 2021 Monday Xtra History Session
Dec. 7 Black Music And A History Of Racism In Britain: Dec. 7 1507-Dec. 7 2020 REVAMPED
UPDATE: This is a repeat Session using a completely revamped mashup video incorporating feedback from the original presentation on Dec. 7 2020.
Music industry and history consultant Kwaku presents a video-assisted presentation mapping out a complex and surprising 500+ year history of the interaction between black music and African musicians, and racism in Britain. Based mainly on documented facts with anecdotal and assumptive asides, it covers from the wicked consequences, the surprising, the resilience, the conquering, the I-didn't-know-that to the fancy-that, and lots more in between! An unmissable learning forum with space for you to have your say.
Early bird £5 ends Jan. 18 2021: www.BBM.eventbrite.com
Related event: BBM 2021 New Year Music Industry Knowledge-Boosting Online Masterclass. Saturday Jan. 30 2021, 1-5pm via Zoom: www.BBM.eventbrite.com.
Produced by BBM/BMC (BritishBlackMusic.com/Black Music Congress) in association with BTWSC/African Histories Revisited, and RE:IMI (Race Equality: In Music Industry).
Book at: http://BBM.eventbrite.com
More Events in Greater London Listings MORE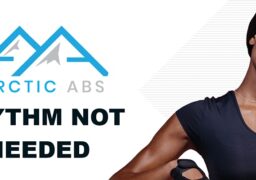 City of London
October 28, 2020-January 27, 2021 7:30 PM GMT
Our beginner friendly classes feature a mixture of fun Cardio, Flexibility & HIIT exercises while incorporating Afrobeat, Dancehall…