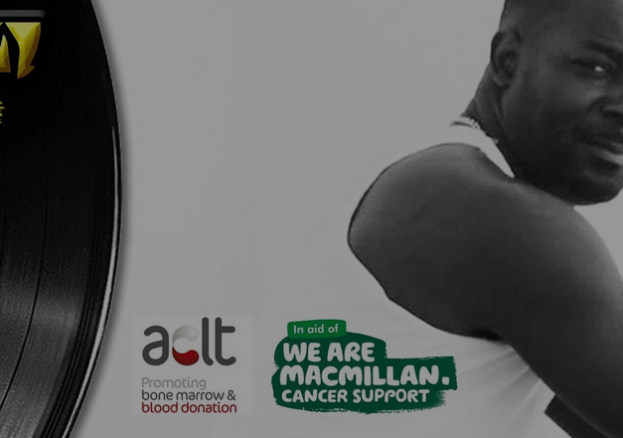 Conceived in 2003, from a garage in North London, Grime was unleashed online on the infamous AXEFM.CO.UK, the first online TV station to bring you the likes of Boy Better Know, Coldblooded, Newham Generals, Beyond The Booth, Chip, Black The Ripper, Big Narstie, Capo Lee, Scope and so much more. 13 years later, we pay homage to the man who made it possible.
The stations founder Axeman Pabz supported the London music scene since 2003 helping to promote UK music to the world. None of his close friends or family or maybe even the man himself were fully aware of the over arching effect his endeavours had created. Pabz, AKA Pablo AKA Paul Stewart, sadly died of cancer in 2015 aged 41, survived by his wife Lisa and three children. Well wishers and fans from around the globe paid homage to the man that helped build a scene.
It was one of Pabz' last wishes to help the African Caribbean Leukaemia Trust and MacMillan Nurses. This charity event has been organised in Pabz' memory to raise funds and awareness for these two charities.
2PM – 7PM – AXE KIDS ACTIVITIES:
FOR KIDS 6+ AND THEIR PARENTS / GUARDIANS (unsuitable for children under 5)
BECOME A DJ OR MC FOR THE DAY: DJ and MC workshop with the British DJ & MC Academy, introducing the young to expression through music, mixing and poetry.
COME AND SHOWCASE YOUR DANCE MOVES: Professional dance instruction and competition with Emma & Chanda. Special performance from Spectrum
ARTS & CRAFTS: Face painting, hair braiding and creative expression including, drawing skills, colouring, and making messy creations.
AND MORE FUN! Special magic performance by Magic. Goodies, competitions, giveaways and more to start the summer holidays with fun and inspiration!
8PM – 2AM – AXE MAIN EVENT
LIVE PERFORMANCES:
CAPO LEE
BIG NARSTIE
BLACK THE RIPPER
MYTUS
DJ'S:
N:FOSTELL
TUNE SQUAD
MAXSIN
LIMIT
SCOPE
RAW
GALLAS-ONE
MISCHIEF
WEIGHTY J
HINDZY D
FINESSE
CHRIS JACKSON
SEVENSMITH
FOOD
Axe Jerk: Serving the hottest Jerk Chicken + Caribbean tasties
More Events in Greater London Listings MORE
Westminster
Until January 2024
For Black Futures Season 2023, a new exhibition focusing on influence of scientific ideology, racism and resilience will…