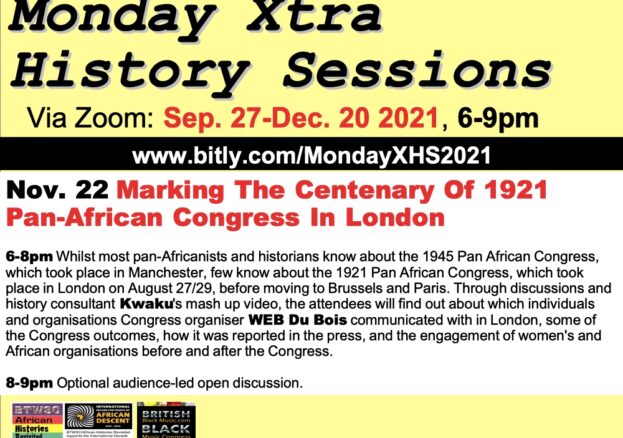 Video-led presentation by history consultant Kwaku shows how the 1921 Pan-African Congress came about & WEB Du Bois' communications with UK
Marking The Centenary Of 1921 Pan-African Congress In London
Whilst most pan-Africanists and historians know about the 1945 Pan African Congress, which took place in Manchester, few know about the 1921 Pan African Congress, which took place in London on August 27/29, before moving to Brussels and Paris. Through discussions and history consultant Kwaku's mash up video, the attendees will find out about which individuals and organisations Congress organiser WEB Du Bois communicated with in London, some of the Congress outcomes, how it was reported in the press, and the engagement of women's and African organisations before and after the Congress.
Produced by BTWSC/African Histories Revisited in association with BBM/BMC (BritishBlackMusic.com/Black Music Congress), TAOBQ (The African Or Black Question), RE:IMI (Race Equality: In Music Industry), and in partnership with UMass Amherst Libraries (WEB Du Bois Collection).
More Events in Greater London Listings MORE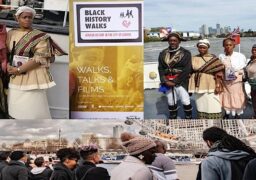 Westminster
Saturday 25 May
Your private, double-decker boat will start from the Temple Pier near Temple tube station on the Embankment. Your…