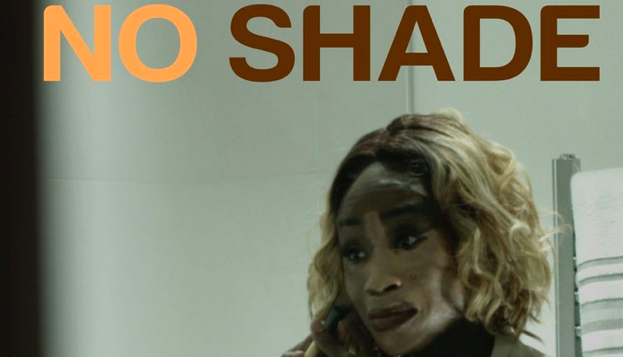 UK premiere of No Shade film followed by Q&A with cast, crew and live music from Kele Le Roc, Kill Miami & Emani Talitha.
Showing at Rio Cinema Dalston 8pm. Doors open at 7.30pm
Jade, a successful freelance photographer is hopelessly in love with her best friend of 10 years, bar manager Danny. She discovers through several challenging encounters both personally and professionally that the one thing keeping them from happy ever after is her inherent beauty – her complexion and skin tone. Her shade.
Meet the cast: Adele Oni, Kadeem Pearse, Clare Anyiam-Osigwe, Algie Salmon-Fattahian, Jade Asha, Sharea Samuels, Zephryn Taitte, Fred Lancaster, Shone Romulus, Paula Masterton, Justin Chinyere, Joel Grizzle, Lonyo Engele, Tenisha White, Chris Preddie , Veronica Jean Trickett, Joanna Eluka, Kele Le Roc AND Judith Jacob.
Meet the crew: Director of Photography – Israr Azam, Editor and Colour Grade -Charles Scowsill, Music from Kill Miami Phil Jacobs and Emani Talitha. Casting associate: Nina lee Management. Unit Production Manager/First Assistant Director: Emmanuel Anyiam-Osigwe, 2nd Assistant Director: Tenisha White, First Assistant Camera/Focus Puller -Marko Beyermann and Philip Chukwu. Camera Assistants: Ilya Khairul Anwar and Charles Scowsill. Script Supervisor/Location Manager: Clare Anyiam-Osigwe. Boom Operators – Krzyszto Kiedo and Thomas Fisher. Gaffer – Alex Magill. Hair/Make-Up Artist – Amy-Lei Hammond. 2nd Unit photography – TBC. Unit Publicist – Jo Clare PR. Social Media Publicists – Janice Charles, Al Raymore. Stills Photographer – Tenisha White. Runners- Cathie Sutton, Tony Ansell, Anita R Winzeler.
Supporting Cast – House Guests: Anthony Thomas, Jason Ricketts, Jordan Walfall, Jo Eluka, Minaj Walid, Donna Johnson, Ugo Onwutalu.
Wedding Guests: Anthony Thomas, Yasmin Bangura, Darren J Temple, Anita R Winzeler, Minaj Walid, Alison Newman, Chelsea Kielash Persad, Emmanuel Anyiam-Osigwe and Maid of Honour – Jo Eluka. Bar customers: Jenny Field, Kristina Glenn, Clare Thomas, Matthew Capon. Barbershop customer: Philip Chukwu. Barbershop assistant: Emmanuel Anyiam-Osigwe
More info on the film can also be found on IMDb.
FAQs
Are there ID or minimum age requirements to enter the event?
ID is required, plus a copy of your ticket – mobile or print.
An adult must accompany 12-15 year olds. Each person must have their own ticket.
What's the refund policy?
None refundable. Someone can use your ticket if you forward your ticket to them. Once the barcode is scanned at the door, the ticket will be deemed used.
More Hackney Listings MORE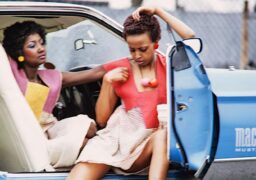 Hackney
Wednesday 6 December
Armet Francis' 1970s Brixton Market fashion photography are playful and rare frames of black joy. A Jamaican-British photographer…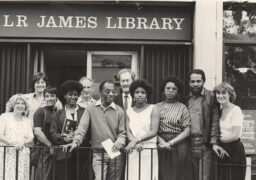 Hackney
Sunday 3 March
This walk recognises 75 years since the SS Windrush arrived from the Caribbean. It covers from the 1950s…