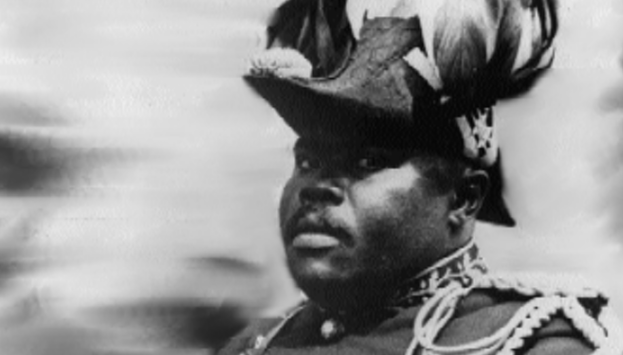 Black History Studies presents Joy E. Douglas live and direct from Jamaica speaking on 'THE MAKING OF MARCUS GARVEY' on Tuesday 8th August 2017 at the Marcus Garvey Library in Tottenham.
THE MAKING OF MARCUS GARVEY by Joy E. Douglas
International champion of the Black cause and Jamaica's first National Hero, Marcus Mosiah Garvey was born in the tiny seaport of St. Ann's Bay, Jamaica in 1887. In Kingston, twenty-seven years later in 1914 he founded the Universal Negro Improvement Association (U.N.I.A.) a movement which by the 1920s was to have 1,200 branches in over 40 countries of the world.
The tenets of Garvey's teachings on race, self-reliance and nationhood struck a chord in people of African ancestry wherever in the world they happened to be living. Indeed, Marcus Garvey succeeded in raising the level of consciousness of Blacks both as individuals and as a group and motivated them to organize socially, economically and politically to seek personal and collective Independence. His challenge brought into the open the often unspoken assumptions about race and colour. The Garvey movement of the 1920s was therefore a catalyst, bringing the whole question of human rights and dignity into sharp focus on a world scale.
While there has been extensive research on Garvey and the movement he founded, there has been limited research on his early life in St. Ann's Bay from the time of his birth in 1887 to the time of his departure from St. Ann's Bay in 1905 at eighteen years old.
This paper presents research on this early period of Garvey's life, based on the clues contained in his own writings that focus on the people and institutions that played a significant role in shaping his character and beliefs when he lived in St. Ann's Bay. Specifically, the role of the Weslyan Methodist and Anglican Churches as well as the Friendly Society, the Ancient Order of Foresters will be discussed.
Joy E. Douglas, a Geographer and Master of Urban & Regional Planning, is presently Senior Adviser to the Minister of Local Government and Community Development in Jamaica. Miss Douglas also serves on several public Boards. She is Chairman of the National Library of Jamaica, a member of the Council of the Institute of Jamaica, member of the Jamaica National Commission for UNESCO and Chairman of the Man & the Biosphere National Committee, Trustee of the Jamaica National Heritage Trust, Chairman of the Office of Disaster Preparedness and Emergency Management, and Chairman of Spanish Town High School.
THIS EVENT IS NOT TO BE MISSED!!
This event will take place on TUESDAY 8TH AUGUST 2017 from 7pm to 9.30pm.
Doors open at 6.30pm. Presentation starts at 7.15pm.
This event will be held at the Marcus Garvey Library, Tottenham Green Centre, 1 Phillip Lane, Tottenham, London, N15 4JA. Nearest Tube: Seven Sisters Station. Nearest Mainline: Bruce Grove Station. Buses: 123, 149, 230, 243, 259, 279, 318, 341, 349, 476, W4. Parking available on site (£4)
SEATING IS UNRESERVED AVAILABLE ON A FIRST COME FIRST SERVED BASIS.
Admission will be FREE. Donations would be appreciated.
PLEASE ARRIVE AT LEAST 15 MINUTES EARLY.
Places for this event are limited so if you are interested in attending please reply as soon as possible to acknowledge your place.
Places will be allocated on a first come first served basis, so don't delay.
FAQs
What are my transport/parking options getting to the event?
By Train: Seven Sisters Underground & Mainline Rail Station (from Liverpool St)
By Tube: Seven Sisters (Victoria Line)
By Bus: Numbers 123, 149, 230, 243, 259, 279, 318, 341, 349, 476, W4 stop nearby