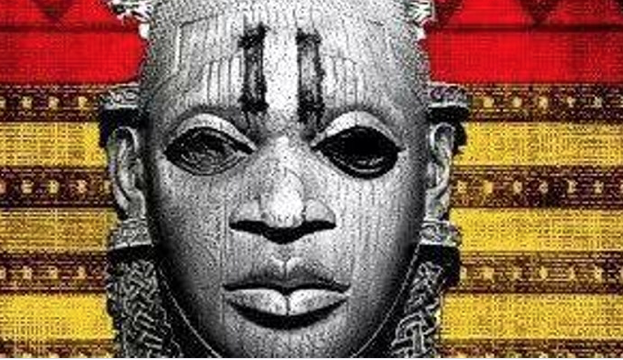 Black History Studies presents our 'Sankofa Saturday' presentation on 'The Hidden History of Africa Before the Slave Trade' on Saturday 12th September 2020.
The Hidden History of Africa Before the Slave Trade is a visually stunning presentation that addresses one key question: What history do Black people have before the slave trade started?
This lecture discusses the Empire of Mali, the Yoruba Kingdoms, Medieval Sudan, Medieval Ethiopia and the East African Coast. These civilisations have left behind a splendid array of evidence that is discussed in the lecture. This evidence includes wonderful artefacts, illuminated manuscripts, and impressive architecture. A discussion will follow the presentation.
The book Before the Slave Trade: African World History in Pictures will be on sale on the night.
THIS EVENT IS NOT TO BE MISSED!!
BRING YOUR CHILDREN TO LEARN ABOUT AFRICAN HISTORY NOT TAUGHT IN SCHOOLS!!
This event will take place on SATURDAY 12TH SEPTEMBER 2020 from 7pm to 9.30pm.
Doors open at 6.30pm. The event will start at 7.00pm.
This event will be held at St Ann's Library, Cissbury Road, Tottenham, London, N15 5PU. Approx 10 mins walk from Seven Sisters Station. Free on street parking from 6.30pm. Buses 67, 259, 279 stop nearby.
TICKET ONLY EVENT. Purchase ticket before 5.30pm on Sat 12 September 2020.
Adult Tickets are £7.06. Children under 17 are FREE. Tickets are non-refundable and non-transferable.
Hot refreshments and resources will be on sale on the night.
PLEASE ARRIVE AT LEAST 15 MINUTES EARLY.
Please note that this event will be filmed and photographed for historical record and uploaded to the World Wide Web. By attending and participating in this event, you are giving your consent to be filmed and waiving any and all claims regarding the use of your image.
For more information contact Black History Studies on 0208 881 0660 or 07951 234233 or email info@blackhistorystudies.com