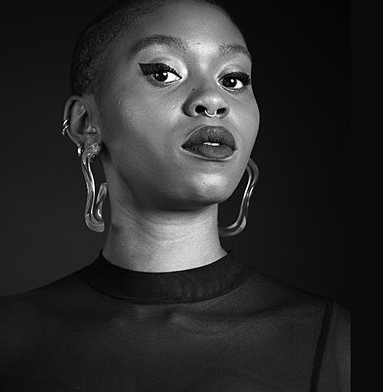 Archival Sensoria is a solo exhibition by critically acclaimed artist Ajamu X, curated by Languid Hands.
Archival Sensoria is solo exhibition of new and archival works that spotlight Black Queer legacies in Britain by photographer, artist-scholar, archive curator and radical sex activist Ajamu, curated by Languid Hands.
Timed advance booking is required. We are releasing tickets on rolling basis. You can currently book up until 6 May 2021. Follow our social channels for announcements of when tickets will be released.
To keep visitors and staff safe each time slot is limited to 8 people to ensure social distancing. If you are booking on behalf of a household or bubble which is more than 8 people please contact info@cubittartists.org.uk so we can look into accommodating your visit.
About the exhibition:
Drawing on Ajamu's personal archive, collected over the artist's 30 year career, as well as previously unexhibitied contact sheets, personal photos, and community documentation, Ajamu: Archival Sensoria is a celebration of Black queer life and a visual tribute to the generative creativity of LGBTQ+ and gender non-conforming lives.
Throughout his practice and in an ongoing capacity, Ajamu has chosen to document key figures in Black British queer life through portraiture to resist erasure and ensure they are visible in the archive. This newly commissioned body of work, a series of 22 portraits, taken with the theme of reverence in mind, documents an intergenerational group of people who have contributed to a robust and vibrant Black queer linage in contemporary Britain; artists, photographers, DJ's, activists, campaigners, writers, thinkers and more.
Ajamu: Archival Sensoria highlights Ajamu's archive of photographs from events such as Black Pride, as well as self portraits and images of fellow artists, lovers and friends between the 80's and 00's. It also celebrates Ajamu's incredible impact on the Black queer landscape of Britain as photographer, documenter, archivist and radical sex activist and brings attention to the artists's process: in and among community, Ajamu has documented our lives, cared for them, has done so with reverence and awe. The exhibition is both a study of black queer archival practice and an archive in and of itself.
More Islington Listings MORE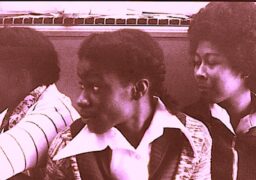 Islington
Saturday 24th February 2024
Our central theme is around Black Power Women and their roles in Black Education Movements – featuring Jessica's…