Known as a 'musician's musician', Grammy award-winner Alvin Youngblood Hart's praises have been sung by everyone from Bob Dylan to guitar gods Eric Clapton and Mick Taylor.
He began to play the guitar in 1977 and spent his formative years on the West Coast, in the Midwest and the Mid-South – experiences which influenced Alvin's wide ranging musical perspective as it is today.
Along with his 40 years of playing comes a nuts and bolts passion for the hardware of the trade. An electronics technician, a talent he picked up after seven years active duty in the U.S. Coast Guard, his knack for quick thinking repairs on the road has earned him nicknames such as 'The Garage Guerrilla' and 'The Rock N Roll MacGyver' from fellow musicians.
After two decades on the road, Alvin continues to delight audiences worldwide, as both a solo performer or with the eternally rockin' Alvin Youngblood Hart's Muscle Theory – the multi award-winner always delivers!
More Islington Listings MORE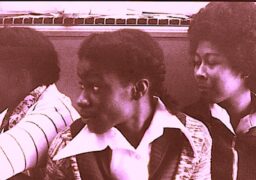 Islington
Saturday 24th February 2024
Our central theme is around Black Power Women and their roles in Black Education Movements – featuring Jessica's…