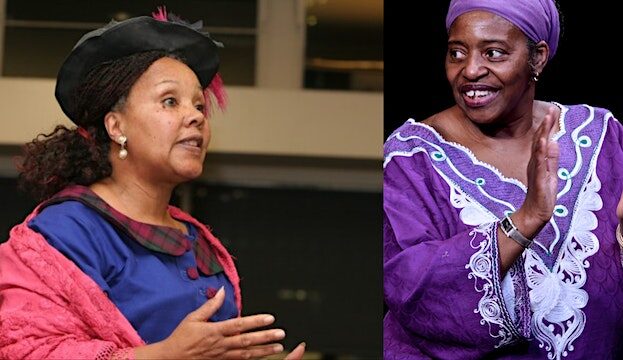 In her acclaimed one-woman play, Cleo Sylvestre brings the true story of Mary Seacole vibrantly to life, revealing how this fearless medical practitioner used traditional remedies to treat the sick and wounded, challenged racism in high places and won the hearts and minds of those she helped across the globe.
Considered the greatest of all Black Britons, the book and the play explore why and how she came to be so highly regarded, despite being an immigrant and a woman of colour in Victorian England.
Join us for an inspiring evening with author Sandra Agard in conversation with actor Cleo Sylvestre, who will be discussing Mary Seacole, with Cleo reading some extracts from her monologue before a q&a about her own and Mary Seacole's life.
About the speakers:
Cleo Sylvestre: Recently awarded an MBE for services to Drama and Charity in the King's New Years honours list, Cleo's first West End appearance in 1967 was in Wise Child starring alongside Sir Alec Guinness at Wyndham's and she has built the most incredible CV.
She was the first ever black actress at The National Theatre in a leading role in National Health. She has worked with many of the world's best directors, several times. She can be seen in Paddington Bear and prior to that was on Uncle and The Guilty. Her acclaimed one-woman show, The Marvellous Adventures of Mary Seacole is still going strong. Cleo's recent stage work includes Generations at Chichester, Allelujah! at the Bridge Theatre directed by Nicholas Hytner and Our Town at Regent's Park Open Air Theatre. She recently appeared in Under Milk Wood at the National Theatre and has just finished playing Audrey in As You Like It for the RSC.
On TV Cleo was a regular in Crossroads and appeared in Coronation Street as well as presenting Playschool and worked for Ken Loach in Up The Junction, Cathy Come Home and Poor Cow. Currently she plays Anne Chapman in the Ch 5 series All Creatures Great and Small. She was inducted into the Hall of Fame with the Trailblazer Award in 2022.
Sandra A. Agard is a storyteller and author. She has worked for over forty years in libraries as a literature development consultant and is currently a Learning Facilitator for Schools at the British Library. Sandra is an RSL Honorary Fellow and was awarded the 2022 Benson Medal for Services to Literature.
Reviews:
Be prepared, Cleo Sylvestre will transport you back to the Victorian age and leave you thinking that you had actually met Mary Seacole. – Dame Elizabeth Anionwu
In playing Mary and occasional other characters such as her mother and British soldiers, to whom she became known as 'Mother' or 'Aunty Seacole', Cleo Sylvestre creates a picture of a warm and caring woman whom you can't help but take to your heart. This is a life that has a great deal more to it than her work in the Crimea and it engages our interest with its detail. It does not present any broad historical overview: there is much that Seacole does not mention in her book, both of wider events and her own life, but with her box of Creole natural remedies she becomes a fascinating figure. I could happily have spent much longer with this Mary Seacole than the hour the performance lasts and, although it is too late for you to catch it this time, it is worth looking out for the next time Sylvestre revives it. – British Theatre Guide
More Kensington and Chelsea Listings MORE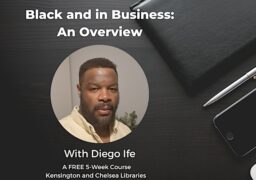 Kensington and Chelsea
Monday 13 November - Monday 11 December
Join this FREE 5-week course to learn about Black Global Finance and gain general business skills and knowledge…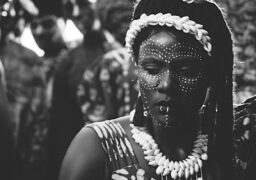 Kensington and Chelsea
Sunday, 28 April
Relaxed sightseeing cruise and picnic on Regent's Canal with guided commentary on the centuries of African/Caribbean history. …