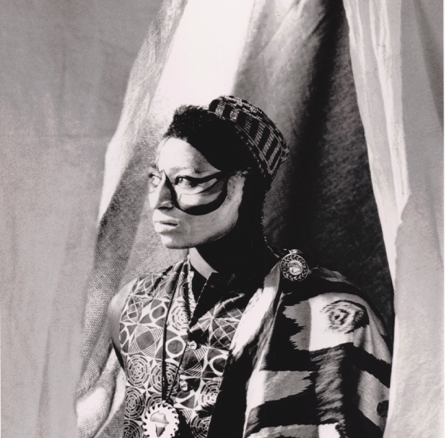 The June Givanni Pan African Cinema Archive (JGPACA) presents a night of cutting edge Pan African films with a music and arts focus, The two films in this program offer a glimpse into a London of the 60s to the 90s that provided space, agency and protection for both home grown and exiled black artistic scenes.
Both filmmakers will be present for Introduction and Q&A.
Bohemian Noir et La Renaissance De L'Afrique 
Directed by Amani Naphtali, UK, 1990, 26mins
Did you know there was a Black 'Avant Garde' arts scene based in Camden in the early 90s? If I asked most of my friends, they would shake their heads in disbelief or rack their brains for a name or two. Le Bohemian Noir et La Renaissance de L'Afriquerevels in the uniqueness of this special moment in black British art history, dousing the screen with rich and full theatrical and performance-led presentations that were significant of the Double Edge Theatre Co and of the Soul to Soul Collective – in both of which Naphtali was a central creative force. 
Blue Notes and Exiled Voices Directed by Imruh Bakari, UK, 1992, 52mins
Several exiled South African singers and musicians tell the story of how apartheid drove them out of their homes and to a London that allowed them the opportunity to share their talent and sound with new audiences. Artists such as Meryn Africa, Julia Bahula, Louis Maholo, Pinsie Saul and the recently late and great Hugh Masekela, who gives a spine-tingling prescient performance of 'Healing Song', share their personal stories of 'singing politics and singing about our lives'. These interviews are interspersed with virtuoso musical performances, and together they provide the memory of one of the African elements that made London such a hip city of the 60' to the '90s.
The JGPACA spans over 30 years of Pan African cinema which includes films, audio recordings, images, paper-based materials and posters. Screenings help to make our films as widely accessible as possible and help us to promote the joy of Pan African cinema. These screenings support the work and development of the archive. Watch this space!
Space is limited so come early …….!
Contact:  information.jgpaca@gmail.com
Website:  junegivannifilmarchive.com
More Lambeth Listings MORE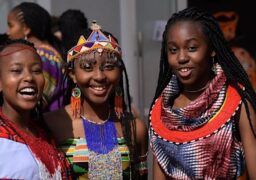 Lambeth
Saturday 9 December
The workshop aims to educate young people about their heritage which will help them develop a positive sense…