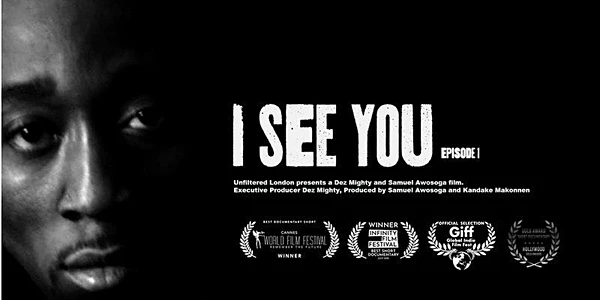 Black History Studies presents the South London Premiere Screening of 'I See You' by Dez Mighty and Samuel Awosoga
'I See You' is Unfiltered London's first full documentary exploring the black experience through interviews with leading UK figureheads and members of the general public, fulfilling three unique objectives:
1. It offers a platform for unfiltered voices of colour to speak their truth.
2. It is a learning opportunity for all viewers to understand the stark realities of systemic racism and a chance to acknowledge the disturbing impact the murder of George Floyd had on us all.
3. It is a deep dive into how the pandemic has affected us mentally, spiritually, and financially and what we must do to challenge the status quo in order to begin the process of healing.
This deeply thought-provoking film explores the medical history, the role of the media, and the importance of our spirituality.
At times brutally honest "I See You" depicts the harsh realities of living in the United Kingdom for people of colour.
THIS FILM SCREENING IS NOT TO BE MISSED!!
The screening will be followed by a Q&A.
This event will take place on THURSDAY 25 AUGUST 2022 from 19:00 to 21:00
Doors open at 6:30pm. Film starts at 7pm.
The event will be held Upstairs at the Ritzy, Ritzy Picturehouse, Brixton Oval, Coldharbour Lane, London, SW2 1JG.
The nearest Tube station is Brixton (2 min walk Victoria Line). The nearest train station is Brixton Railway Station (5-minute walk).
The following bus routes run close to the cinema: 2, 3, 35, 45, 109, 118, 133, 159, 196, 250, 322, 345, 355, P4, P5, N2, N3, N35, N37, N109.
Admission is £8.00 per person. Tickets are non-refundable and non-transferable.
SPACES ARE LIMITED TO 45 PEOPLE!
THIS IS TICKET ONLY EVENT. WE WILL NOT BE TAKING PAYMENT ON THE DOOR.
More Lambeth Listings MORE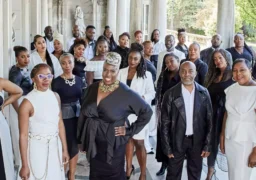 Lambeth
Thursday 30th November
Led by Karen Gibson MBE, the London-based choir best known for its royal wedding performance marks 30 years…