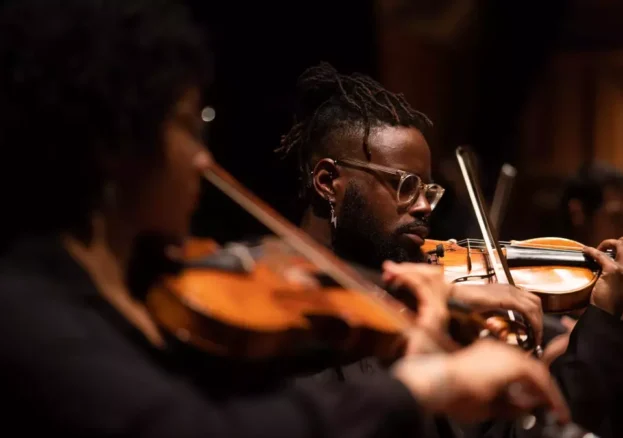 Elena Urioste joins the orchestra for Coleridge-Taylor's lyrical and beguiling Violin Concerto, composed in the year of his death.
A former BBC New Generation Artist, Urioste is no stranger to London audiences; her chamber music performances in the capital are much sought after.
She has performed this work with Chineke! before. The Arts Desk said, 'Urioste brought the work everything it deserves: a rich, glowing tone, rhythmic panache, shedloads of charisma and a tenderness that cradled the slow movement as if it were the most precious jewel in the world'.
Opening the programme, American composer Carlos Simon's work Fate Now Conquers was inspired by a journal entry from Ludwig van Beethoven's notebook, written in 1815:
'… But Fate now conquers; I am hers; and yet not she shall share In my renown; that life is left to every noble spirit. And that some great deed shall beget that all lives shall inherit.'
Using the beautifully fluid harmonic structure of the second movement of Beethoven's Seventh Symphony, Simon composed musical gestures that reflect the unpredictable ways of fate.
Jolting stabs, coupled with an agitated groove. Frenzied arpeggios in the strings that morph into an ambiguous cloud of free-flowing running passages depict the uncertainty of life.
Florence Price finished her Symphony No.1 in 1932. It was the first work by an African American woman to be performed by a major American symphony orchestra.
The third movement is in the form of a juba dance. Originally brought to the United States by enslaved West Africans, the juba was built on syncopated rhythms.
Price builds this concise movement up to a grand conclusion, closing the night on a high.
More Lambeth Listings MORE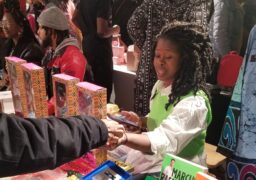 Brixton
Saturday 2 and Sunday 3 December
Join Black Culture Market for their exciting Winter event for Christmas. Black Culture Market is the destination to…