"Using history to make slavery history"
In October 2017 Historians Against Slavery will hold its biennial conference outside of the United States for the first time, at the International Slavery Museum in Liverpool. The two-day conference will mark the 10th anniversary of the International Slavery Museum as well as Black History Month 2017. It is co-hosted by Historians Against Slavery, the International Slavery Museum, the Centre for the Study of International Slavery (University of Liverpool) and the Antislavery Usable Past project (Universities of Nottingham and Hull).
Connecting past with present, we will deepen dialogue and collaboration between scholars, teachers, activists and community representatives, and build coalitions for anti-slavery scholarship and activism. Our panels, workshops and plenary sessions will bring together a distinguished body of leading scholars, museum professionals and antislavery activists from around the world, reflecting on cutting-edge scholarship and debating practical examples of how history can inform contemporary efforts to end the enslavement of 46 million people worldwide.
Registration for the conference is free and includes lunch on both days. Conference attendees are responsible for transportation, lodging and evening meals.
Please register for your free ticket on Eventbrite.
More Liverpool Listings MORE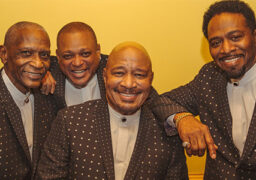 Liverpool
Friday 1th December
The Stylistics, who are currently on a sold-out tour in the US, are proud to announce their UK…