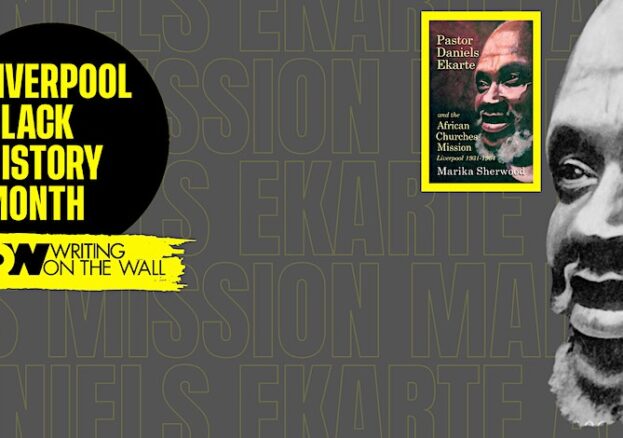 Join Stephen Small, Tayo Aluko & Author Marika Sherwood as we explore Pastor Daniels's life and activism in Liverpool .
Pastor George Daniels Ekarte was a minister and community activist from the Calabar region of Nigeria who arrived in Liverpool about 1915 and established the African Churches Mission in Hill Street, Toxteth in 1931, in which he not only conducted services but also fed and clothed the poor of the community, and housed seamen and others denied accommodation due to the colour of their skin.
He also provided a home for the unwanted children of local white women left behind by their fathers, African American servicemen who returned home when World War II ended. As a radical supporter of pro-independence and anti-racist movements in the African Diaspora, he was regarded as troublesome by the Establishment, and therefore received no state or voluntary support, not even from the Anti-Slavery Society. Nevertheless, he and his mission soldiered on for over thirty years, until the dilapidated building was finally demolished by the Council in 1964.
Using British and International sources, historian Marika Sherwood has pieced together an account of his remarkable life and work, retelling an inspiring story of kindness, activism, Black pride and resilience in a city built on the exploitation of his continent.
Join friends of WoW Stephen Small, Tayo Aluko and Author Marika Sherwood as we explore Pastor Daniels's life in Liverpool and the history of the city's Black community. The event will be supported by Isaac Miebi Mendez.
Marika Sherwood is an internationally recognised scholar, who has dedicated her life to challenging racial discrimination, was given an honorary Doctor of History which she collected alongside hundreds of graduating students. The Hungarian-born historian, who became a refugee in the 1940s, has published 13 critically acclaimed books about slavery, colonialism and the history of African and Caribbean people Britain in a long and distinguished career as a teacher, writer, and social campaigner. She has since been at the forefront of attempts to diversify the curriculum across schools and higher education.
She is a Senior Research Fellow at the Institute of Commonwealth Studies, London. She has published many books, including Kwame Nkrumah and the Dawn of the Cold War (Pluto, 2019) and Kwame Nkrumah: The Years Abroad (Freedom Publications, 1996). Her most recent book is World War II: Colonies and Colonials (The Savannah Press, 2013). She has published innumerable articles in academic journals, Pambazuka News, and the Runnymede Trust.
Stephen Small is a Professor at the University of California, Berkeley, in the Department of African American and African Diaspora Studies, where he has been teaching since 1995. He earned his Ph.D. in Sociology from UC Berkeley, and his research focuses on the history and sociology of Black people in the diaspora. He has held visiting positions at universities in several countries, including Great Britain, France, and Japan. Stephen is the author of several books, including 20 Questions and Answers on Black Europe, and is currently working on a new book on slavery and imperialism in Black Liverpool. He is also co-editor of Black Europe and the African Diaspora, 2009. Stephen was born and raised in Liverpool and is a child of the Windrush Generation. He has been involved with various Black and multi-racial organisations and was a research assistant to the Right Honourable Bernie Grant, MP, in the 1990s.
Nigerian-born Tayo Aluko is an actor, singer and playwright, based in Liverpool, UK, where he worked previously as an architect. His art is dedicated to encouraging and inspiring progressive activism by showing how Black History is everybody's history.
As a Nigerian Poet settled in Liverpool, Isaac Miebi Mendez journey blends diverse experiences and passions. He holds a degree in Creative Writing from Liverpool John Moores University and his heart pulsates with love for poetry, prose, screenplays, and activism, all fueled by an ardent desire for his country's progress and an unyielding connection to Africa. He is the author of the chapbook, Sessions of a Sandstorm and has contributed to the online Anthology, We Are Not Small Pieces – African Politics, amplifying shared experiences. He has collaborated in various WoW projects: Different Voices Shared Lives and Beyond the, was shortlisted for the Bridport Poetry Prize 2022 and is a member of the Dead Poets Society Liverpool.
More Liverpool Listings MORE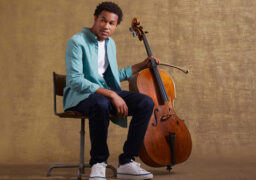 Liverpool
Tuesday 4th April 2024
You don't need us to tell you about Sheku Kanneh-Mason – the inspirational young British cellist who's changed…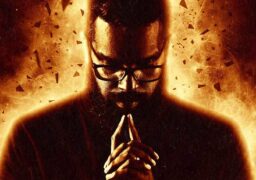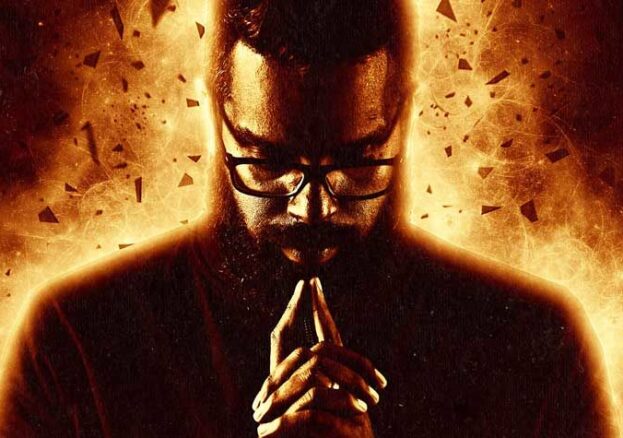 Liverpool
Thursday 11 April 2024
After a sell-out tour in 2022, Romesh is back with a brand-new show examining the human condition. Are…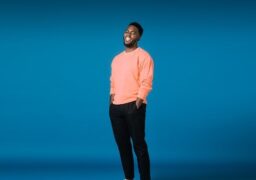 Liverpool
Friday 29 November 2024
As one of the UK's biggest comedy stars, he's achieved phenomenal success in just a few short years…