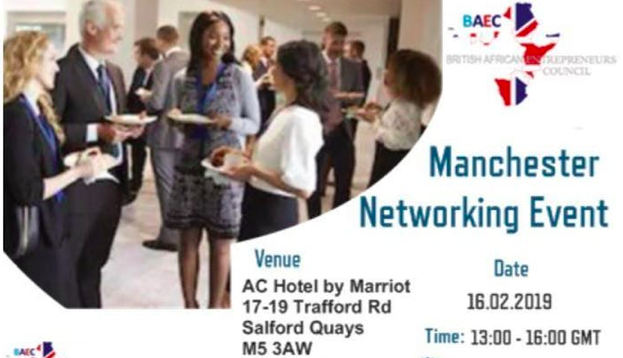 Welcome to BAEC Manchester Networking Event,
The format of the meetings is structured, but relaxed. Delegates sit at a table in a horseshoe or boardroom configuration and start by sharing good news and thanks for business referrals. Each delegate then promotes their business for 60 second. After a break, one member gives a 10 minute presentation about their business. The rest of the time is spent networking. The meeting is chaired by the Founder & CEO of BAEC, with a member of the BAEC team always in attendance.
Presentation opportunities need to be booked in advance. If you would like to present your business on the day, please contact Fabrice Ntwari, fntwari@b-aec.com who will be happy to confirm availability and supply further information.