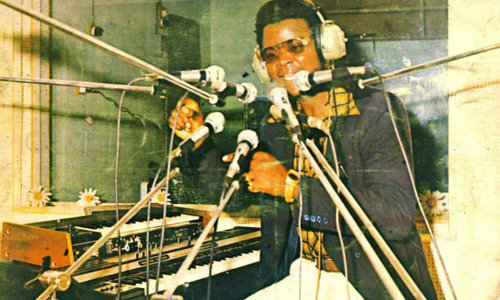 Bridging funk, disco and afrobeat, Nigerian synthesizer whiz William Onyeabor's style was wholly unique and revolutionary for the time and place in which he grew up. Bukky Leo's Black Egypt collective have put together a full show that unequivocally celebrates the life and times of one of music's true icons.
Mysterious and reclusive to the end, by the time people in the West had started taking notice of his music in the 80s he'd converted to Christianity and distanced himself from the treasure trove of space-funk beats he'd made. Since then, if you mentioned his life in music around him, he would stop the conversation dead.
Naturally, rumours would fill the void: Onyeabor had gone on to run a flour mill; he went to film school in Soviet Russia; he went to study law in London. His legend grew and grew.
After years of work, Luaka Bop finally got permission to publish his work as Who Is William Onyeabor?, with Onyeabor telling the labels Yale Evelev: 'Yale, you can sell my music, but don't sell me'.
Since then they've re-issued his entire discography, giving his synth-funk new life and carrying his legend on for generations to come.
More Manchester Listings MORE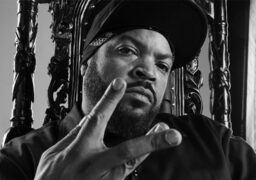 Manchester
Thursday 7 December
Ice Cube is coming to the AO Arena, 7 December 2023, alongside special guests Cypress Hill & The…