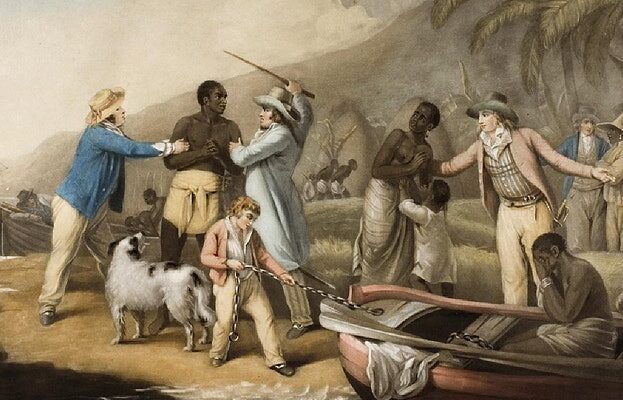 UCLAN researchers present their findings on the links that Manchester Lit & Phil members may have had with the transatlantic slave trade…
The Manchester Lit and Phil was founded in 1781, when the city's rapidly mechanising textile industry placed it at the centre of global trade networks. These networks were fuelled by slave-produced cotton from Caribbean and American plantations. In view of this history, and prompted by the Black Lives Matter movement, the Society commissioned research from the Institute for Black Atlantic Research (IBAR) at the University of Central Lancashire (UCLan) into its own links to slavery in the period 1780-1865.
The Society's membership at that time included many influential Mancunians. This presentation will discuss prominent members who benefited directly from wealth generated from slavery and slave-produced goods, being owners or financiers of plantations, slaves and ships. Others profited indirectly as mill owners, merchants, architects, inventors, engineers and investors, who supplied the technology, machinery, infrastructure and financial backing for manufacturing.
However, there was also fierce opposition to slavery from across all social classes in Manchester. Local anti-slavery campaigners played a key part in the abolition of the slave trade in 1807 and the final abolition of slavery in the British Empire in 1833. The panel will present findings about Lit and Phil members' active engagement in anti-slavery campaigning, highlighting their links with many black abolitionist speakers, including the escaped slave and orator, Frederick Douglass.
The Society's founding members aimed to promote the advancement of knowledge and education in the natural sciences and humanities. As such, another focus of the presentation will be on learned societies' contributions to so-called "scientific racism," or theoretical work that was frequently used to justify the practice of slavery.
Overall, we hope to foreground the political and intellectual complexities of this period of the Lit and Phil's history, in which members with radically opposing views on slavery and abolition actually collaborated as friends in running the Society.
IBAR is an interdisciplinary research institute that emerged from UCLAN's internationally renowned work in the field of African Atlantic studies
About the speaker
Professor Alan Rice is co-director of the Institute for Black Atlantic Research (IBAR) and director of the Research Centre in Migration, Diaspora and Exile (MIDEX) at UCLan. He works on interdisciplinary studies of the Black Atlantic, focusing on international and local histories of slavery and its memorialisation in literature, art, museums, galleries, and community settings.
Drahoslava Máchová is an associate member of IBAR and MIDEX at UCLan, where she recently completed an MRes in History. She works on social memory of communism and local history projects about the transatlantic slave trade.
Dr Andrea Sillis is an associate member of IBAR and MIDEX. She researches Black Atlantic histories, literatures and cultures, looking particularly at representations of memory, history and time in Anglo- and African-American writing on racial identity.
Other team members include:
Kirsty Roberts – Co-Chair of the Racial Equality Network at UCLan; freelance historian, curator and researcher, who has worked on numerous social history and community projects on local Black and working-class experience.
Dr Stephanie Munro – an associate lecturer for the OU, whose research interests focus on the history and literature of slavery and anti-slavery activism on both sides of the Atlantic.
Image credit: John Raphael Smith (1752-1812), The Slave Trade. Courtesy: The Whitworth, The University of Manchester
Did you know that members can book for free? Find out more: manlitphil.ac.uk/membership
More Manchester Listings MORE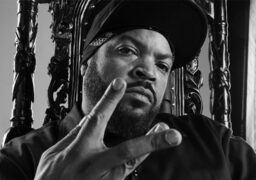 Manchester
Thursday 7 December
Ice Cube is coming to the AO Arena, 7 December 2023, alongside special guests Cypress Hill & The…