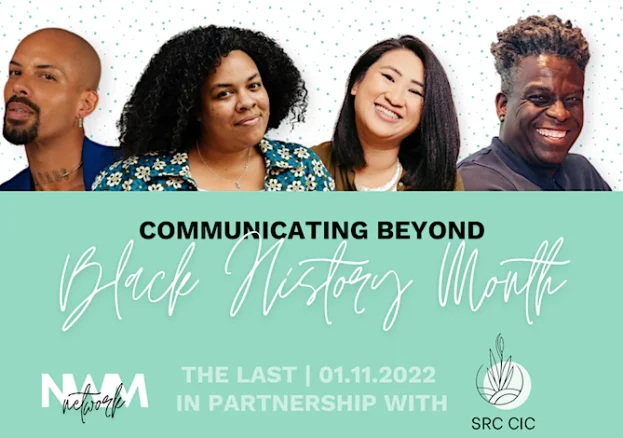 Join us for a panel discussion about how we can continue beyond Black History Month and properly embed our communications 365 days a year.
Introducing Norfolk Women's Marketing Network's second panel event: Communications Beyond Black History Month – in partnership with Shannon Rivers Consultancy CIC.
Hear from:
Josh Rivers: award-winning podcast host of Busy Being Black, Head of Communications at UK Black Pride, Cultural Communications Consultant
Shannon Rivers: Founder and DEIB Consultant @ SRC CIC, guiding transformational change through an intersectional, evidence-based, and collaborative approach.
Lou Chiu: Founder of Lou Chiu Consultancy, DEI Consultant focused on allyship and connecting with people.
Stephen Balmer-Walters: Founder of AskStephen, business consultant and mentor for questions you want answered, problems you're wrestling with, anxieties that are holding you back, and ideas that need validation.
This panel will introduce you to 4 communications experts. Over the course of 45 minutes, the panel will discuss:
What inclusive messaging in your communications looks like
Why it's important to work on communications all year round
How companies can properly embed communications
How to pull communications out of themed months