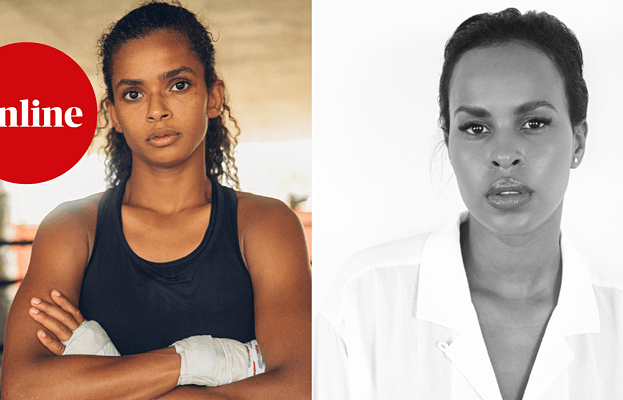 Join us for a livestreamed conversation with boxer, humanitarian and model Ramla Ali, as she introduces her new book, Not Without A Fight.
As the first female Somali boxer in history to compete professionally, and the first person to have won an African boxing title and international gold medals while representing Somalia, Ali understands the necessity for strength and patience. She arrived in the UK as a refugee, and since then has become a powerful voice for racial justice.
A blend of memoir and empowering guide, Not Without A Fight sees Ali draw on 10 fights both in and outside of the ring that have taught her a crucial lesson about failure, endurance and love. From her journey as a refugee, to being drawn to the spirit of her first boxing class, Ali's book is packed with honesty and urgency, inspiring the reader to become their own champion.
She will be joined by model and activist Sabrina Elba for an open discussion, led by Guardian columnist Rebecca Nicholson, about overcoming obstacles in life. You will also have the opportunity to ask our guests your own questions in real-time.
Running time: 60 minutes
If you live in the United Kingdom, you can purchase a ticket with a copy of Not Without A Fight at checkout for the special combined price of £18.10 including postage and packing (RRP £16.99).
Books will be dispatched on 23 September 2021. However, please note that in the current circumstances, some books may be delayed. If we experience any delay in getting your copy to you, we will contact you by email to let you know.
Closed captions will be available for this event. To make use of this function, click the globe icon at the bottom of your screen once you have logged in to the event.
This event will be hosted on a third-party live streaming platform Intrado, please refer to their privacy policy and terms and conditions before purchasing a ticket to the event.
More Online Events Listings MORE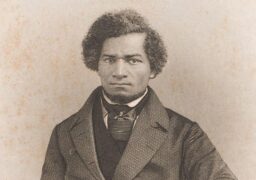 Online Events
Wednesday 6 December
A virtual tour highlighting sites around the UK/Ireland where freedom fighter Frederick Douglass had a strong impact with…