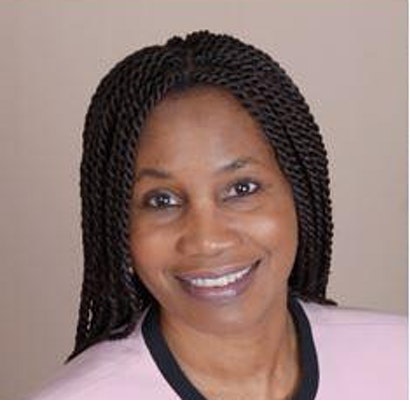 Karen Cook-Bell will discuss her book Running from Bondage: Enslaved women and their remarkable fight for freedom in Revolutionary America
Join us for the December instalment of Ben's Book Club, a monthly virtual gathering looking at themes relating to Benjamin Franklin, the 18th century, and American history.
Karen Cook-Bell, Associate Professor of History at Bowie State University, will discuss her book, Running from Bondage, recounting the important stories of enslaved women, who comprised one-third of all runaways, and the ways in which they fled, or attempted to flee, bondage during and after the Revolutionary War.
Karen Cook Bell's enlightening and original contribution to the study of slave resistance in eighteenth-century America explores the individual and collective lives of these women and girls of diverse circumstances, while also providing details about what led them to escape. She demonstrates that there were in fact two wars being waged during the Revolutionary Era: a political revolution for independence from Great Britain and a social revolution for emancipation and equality in which Black women played an active role. Running from Bondage broadens and complicates how we study and teach this momentous event, one that emphasizes the chances taken by these 'Black founding mothers' and the important contributions they made to the cause of liberty.
Karen Cook Bell is Associate Professor of History and Chair of the History and Government Department at Bowie State University. Her areas of specialization include slavery and the slave trade, the Civil War and Reconstruction, and women's history. Her scholarship has appeared in the Journal of African American History; Georgia Historical Quarterly; Passport; Black Perspectives; U.S. West-Africa: Interaction and Relations (2008); Before Obama: A Reappraisal of Black Reconstruction Era (2012); Converging Identities: Blackness in the Contemporary Diaspora (2013); and Slavery and Freedom in Savannah (2014). Her writings have also appeared in The Washington Post, History News Network, and Ms. Magazine. She is the author of Claiming Freedom: Race, Kinship, and Land in Nineteenth Century Georgia (University of South Carolina Press, 2018), which won the Georgia Board of Regents Excellence in Research Award; and Running from Bondage: Enslaved Women and Their Remarkable Fight for Freedom in Revolutionary America (Cambridge University Press, 2021). She is a former AAUW Dissertation Fellow.
More Online Events Listings MORE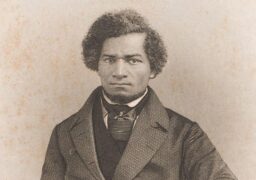 Online Events
Wednesday 6 December
A virtual tour highlighting sites around the UK/Ireland where freedom fighter Frederick Douglass had a strong impact with…