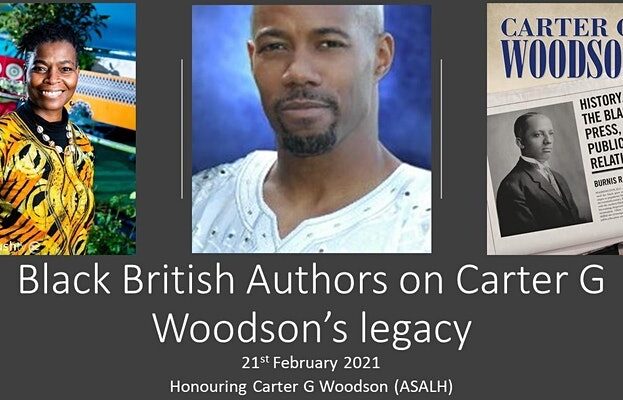 Discussion with Black British authors on their books and comparisons to Black American education, history, and society
Three Black British authors discuss their work in light of Carter G Woodson's legacy
When the UK introduced Black History Month in 1987 many African-Americans came to London to assist in the launch. As Carter G Woodson was the founder of US Black history month (originally Negro History week in 1926) we have a conversation on his legacy and the similarities and differences between US and UK black history and culture.
Speakers include:
Dr Michelle Asantewa author of 'Mami Wata in search of African Water Goddesses' and 'Elijah' a novel on young black men in inner city London
Neil Mayers author of Gifted at Primary, Failing by Secondary and Sailing through Secondary about how black children can survive educational racism
Tony Warner author of 'Black history Walks in London Volume '1 pioneering book on the African and Caribbean history hidden in London's streets
Barbara Spencer Dunn executive council member for the Association for The Study of African American Life and History (ASALH)
Professor Gloria J Browne-Marshall Chair of the 400th Commemoration Committee of ASALH (Association for the Study of African American Life and History)
Format This is an online event. The Zoom link will be sent one hour before the event starts. Please check your JUNK MAIL.
This presentation is delivered to honour ASALH's 2021 theme: The Black Family, with an introduction by Barbara Spencer-Dunn. Ms Spencer Dunn is an executive council member for the Association for The Study of African American Life and History (ASALH). This is an association founded by Dr. Carter G. Woodson who is also the founder of Black History week that evolved into Black History Month. The organization was founded by Dr. Carter G.Woodon in 1915 and continues his goal to promote, research, preserve, interpret and disseminate information about Black life, history and culture to the global community. https://asalh.org/about-us/
More Online Events Listings MORE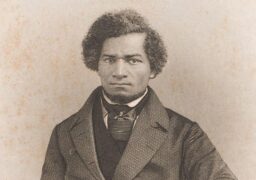 Online Events
Wednesday 6 December
A virtual tour highlighting sites around the UK/Ireland where freedom fighter Frederick Douglass had a strong impact with…