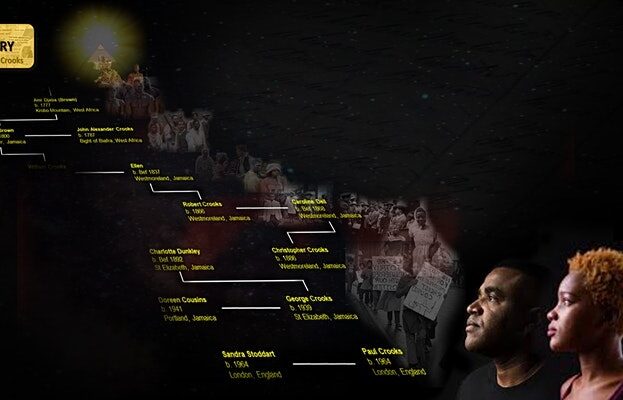 In This Black Genealogy Masterclass, Paul Crooks Shares Advice On Using Online Search To Trace Your Ancestry Back To 1880s.
You'll Gain Insights Into How Paul Varied His Search Technique To Overcome Major Barriers To Tracing His Great-grandfather. This Talk Will Cover Records Specific To African Caribbean Research, As Well As Other Materials Of More General Interest To People Of African Caribbean Descent.
Who Is This Talk For?
The Talk Is Suitable For You If
You're New To Exploring Family History
You Have Some Experience Of Searching For Your Ancestors And Want To Know About Other Sources Of Information
You've Started And You're Having Problems Furthering Your Search
How To Get The Event Link
Links To The One Hour Online Live Cast Will Be Provided Via An Automated Email An Hour Before The Event Starts .
Be Sure To Follow Ancestry Talks On Eventbrite!
About The Speaker
Paul Crooks Is Unique As A Published Author And Genealogist With A Specialist Interest In Black Ancestry And African Caribbean History. He Came To Prominence With His Pioneering Research Into African Caribbean Genealogy During The 1990s, When He Became The First To Trace His Family History Back 6 Generations, From London To His Ancestors Captured Off The West African Coast 200 Years Ago. He Discovered His Ancestors Were Enslaved On A Sugar Plantation In Jamaica. His Books, Ancestors And A Tree Without Roots – The Guide To Tracing British, African And Asian Caribbean Ancestry Brought Him International Recognition For His Breakthrough Research Into Black Ancestry.
Paul Appeared On Who Do You Think You Are? With Moira Stuart As The Expert In African Caribbean Family History. He Is Credited With Inspiring An Upsurge In Interest In Black And British Ancestry. He Is Also Recognised For Having Spawned An Industry In African Caribbean Genealogy.
More Online Events Listings MORE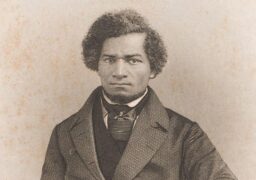 Online Events
Wednesday 6 December
A virtual tour highlighting sites around the UK/Ireland where freedom fighter Frederick Douglass had a strong impact with…