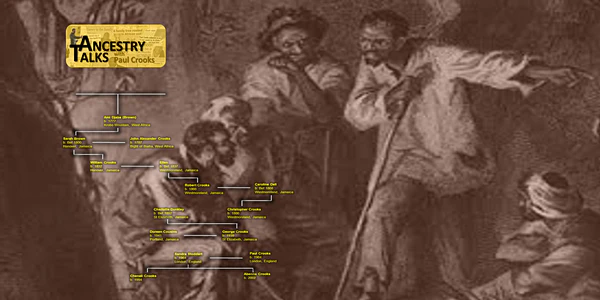 Was it WILBERFORCE or WILL-BY-FORCE? Genealogist Paul Crooks discusses the abolition of slavery within British colonies in the Caribbean.
Trailblazing family historian and author Paul Crooks captivates his audience with his account of how he traced two of his African forebears. They were enslaved on a sugar plantation in North America, 200 years ago.
When researching his ancestry, Paul Crooks discovered his Great Great Great Grandfather walked free from a sugar plantation in Jamaica in 1838. Paul wanted to know what lay behind the decision to free the enslaved people of the Caribbean.
Paul will implicate his ancestors in Jamaica's Baptist War – which ultimately brought the British system of slavery to its knees. Paul will reveal what he researched about the forgotten history of 'The Jamaican slaves who abolished slavery'. Join us for this seminar/talk.
This talk is designed to
improve the self-respect of black people young and old and give them a brighter, more optimistic outlook
help other people view Black people with more appreciative eyes
complements another of Paul's events Sam Sharpe and the Baptist War.
Premium Ticket holders
Premium Ticket holders will receive the Black Resistance and Abolition Timeline interactive PowerPoint following the event. See the demonstration video below.
Who Is This Talk For?
Who is this talk for?
The talk is suitable for you if
you want to develop your knowledge and understanding of parallels between African Caribbean history and African American history
you're new to exploring family history
About the speaker
Trailblazing family historian Paul Crooks pioneered research into Black genealogy during the 1990s. He traced his family history from London, back 6 generations, to ancestors enslaved on a sugar plantation in North America.
Paul was told that it would be impossible to trace records of slave-ownership let alone his Ancestors enslaved on plantations in North America. "No one had tried because such records did not exist." Undeterred, he embarked on a journey of discovery that led from suburban North London to North America and ultimately back to the Gold Coast.
His books, Ancestors and A Tree Without Roots – The Guide To Tracing British, African and Asian Caribbean Ancestry brought him international recognition for his breakthrough research into Black genealogy.
Paul is credited with inspiring an upsurge in interest in Black and British ancestry. He is also recognised for having spawned an industry in African Caribbean genealogy.
Be sure to follow Black History Speaker Paul Crooks on Eventbrite!
More Online Events Listings MORE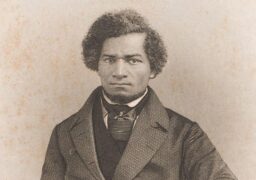 Online Events
Wednesday 6 December
A virtual tour highlighting sites around the UK/Ireland where freedom fighter Frederick Douglass had a strong impact with…