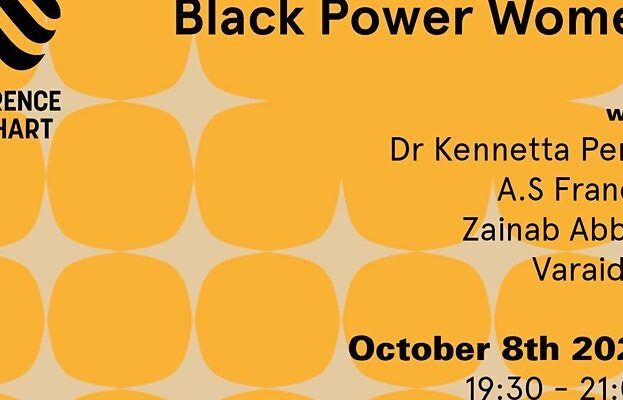 Part of the Radical Black Women series online launch event by Lawrence Wishart and Black Cultural Archives.
The focus of the Radical Black Women series is to spotlight the specific contributions of black women to social justice movements in Britain. Black women's diverse experiences at the intersection of race, class, and gender oppression have informed unique perspectives that have resulted in the development of a rich black feminist tradition.
8th October 19:30 – 21:00
FEATURING:
A.S. Francis is a PhD candidate at the University of Chichester and coordinator of the Young Historians Project. Francis's research concerns Black women's involvement in Britain's Black radical movement of the late 20th century and the development of the intertwined Black women's movement. Francis is also the author of a forthcoming biographical book on the activist life of Gerlin Bean, one of the leading figures in Britain's Black radical movement during the 1970s-1980s.
Zainab Abbas is an activist within various organisations in the UK black power movement. She was International Secretary for the Black Liberation Front. A leading protagonist for women's rights and social change in Britain, Abbas was also a member of the Brixton Black Women's Group, a foundational Black Feminist organization in Britain.
Dr. Kennetta Hammond Perry serves as Director of the Stephen Lawrence Research Centre at De Montfort University. Her research interests include Black British history, transnational race politics, Black women's history, archives of Black Europe, and anti-racist movements for citizenship, recognition and social justice throughout the African Diaspora. Currently, she is researching histories of state-sanctioned racial violence and the relationship between the decline of the welfare state and the expansion of the carceral state in Britain during the second half of the twentieth century.
Varaidzo is a writer, editor and artist. She is the Digital Marketing, Communications and Content Producer at Open Eye Gallery, and was previously the Digital Editor at Wasafiri and the Arts & Culture Editor at gal-dem. She is a contributor to the bestselling anthology The Good Immigrant which won the reader's choice at the Books Are My Bag Awards 2016. Her essays and articles have been featured in The Guardian, New Statesman, and Dazed amongst other publications. In her personal work, she has a particular interest in documenting stories of the African diaspora in the digital age, through film, art, audio and fiction.
More Online Events Listings MORE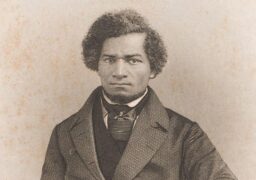 Online Events
Wednesday 6 December
A virtual tour highlighting sites around the UK/Ireland where freedom fighter Frederick Douglass had a strong impact with…