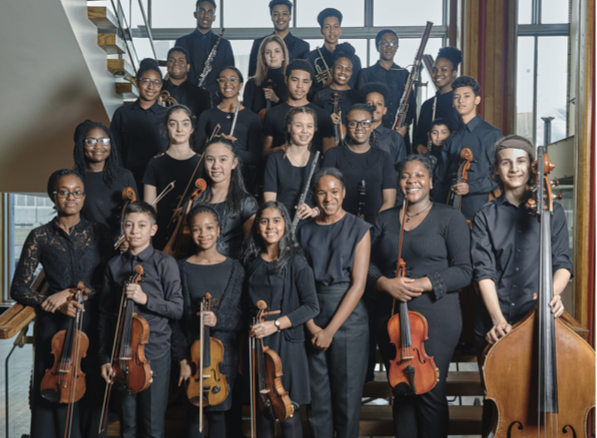 Chineke! Online
Recording of Southbank Centre's Queen Elizabeth Hall concert with Tai Murray goes online.
Chineke! Junior Orchestra will appear on Britain's Got Talent auditions round in the coming weeks.
Chineke! Musicians release online content during Covid-19 lockdown.
Chineke! Orchestra concert with Tai Murray and Fawzi Haimor
The Chineke! Orchestra has released the recording of its most recent concert performance with soloist Tai Murray and conductor Fawzi Haimor on YouTube. https://youtu.be/84HZ_fEwD9s
Filmed at Southbank Centre's Queen Elizabeth Hall on Sunday 23 February 2020, the concert will be Chineke!'s last performance in a public venue for some time until the Covid-19 lockdown restrictions have been lifted. The content comes as part of the Southbank Centre's wider digital offer, showcasing the work of its Resident & Associate Orchestras.
Chineke! Founder, Artistic & Executive Director, Chi-chi Nwanoku OBE said:
It was an electrifying evening, marking the end of a concert tour of Coventry, Ludwigshafen and London. The whole orchestra, Tai Murray and Fawzi Haimor put their hearts into this performance, and little did we know that it was to be the last time we would see each other for a while.
We are grateful to all the healthcare staff and frontline workers who are delivering their utmost day after day during the Covid-19 crisis, and we would like to dedicate this concert to them and to all those who have lost their loved ones.
All forthcoming concerts have been cancelled or postponed until further notice. For the latest information, please see the orchestra's website: https://www.chineke.org/upcoming-concerts
Chineke! Online
While the orchestras and chamber ensemble are no longer able to rehearse in person, Chineke! Musicians are developing a suite of 'at home' performances and collaborations.
Forthcoming online collaborations include a virtual concert of Coleridge-Taylor's Nonet in F minor, as well as a large-scale project with the Detroit-based Sphinx Organisation, among others.
Musicians from the professional and Junior orchestra are producing content in the form of interviews, tutorials, performances and research as part of the 'Chineke! Challenge' to support online learning for young musicians during the lockdown period.
Britain's Got Talent
Chineke! Junior Orchestra is scheduled to appear in the auditions round of the 2020 season of ITV's Britain's Got Talent.
Before the lockdown was imposed, the ensemble performed at the London Palladium to a live audience and panel of judges, playing a medley of classical and contemporary pieces from memory, and without the aid of a conductor. [exact TX date tbc].
The Chineke! Junior Orchestra's last live public performance was at Southbank Centre's Clore Ballroom as part of the 2020 Imagine Festival, where they profiled the life of Black composer Joseph Boulogne, Le Chevalier de St George, by performing his work and that of his contemporaries.
More ONLINE EVENTS Listings MORE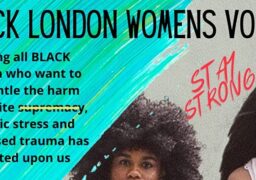 Events in Greater London
April 2, 2021-November 5, 2021
We are SISTERS. We are STRONG WHEN TOGETHER. We SHINE. We RISE as one. LETS TALK Calling all…