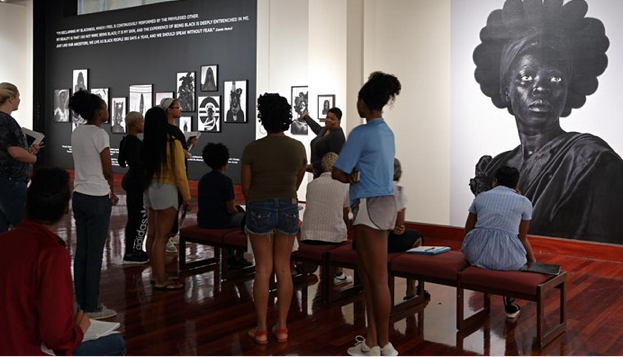 Are you a high school student of color interested studying art history or curatorial studies in college but seeking an opportunity to explore the fields? Are you interested in a creative career in the visual arts but unsure of what your options are? If you've answered yes then The Atlanta University Center Art History + Curatorial Studies Collective Early College Program in Art History + Curatorial Studies is for you!
Rising high school juniors and seniors are encouraged to apply online from February 1- April 15, 2020. Prior art history or museum experience is not required, however, to be admitted into this competitive program, students must demonstrate a serious interest in pursuing art history and/or curatorial studies in college, especially at a Historically Black College / University such as Clark Atlanta University, Morehouse College or Spelman College.
Students selected to participate will receive sponsorship covering the cost of room and board, instructional supplies and off-campus trips. Students will reside at Spelman College or Morehouse College over the course of the program. After successful completion of the program, rising juniors and seniors in high school will receive a Spelman College transcript verifying that they have earned three (3) credits in Art History and Curatorial Studies to be applied towards undergraduate coursework in the Art History major or Curatorial Studies minor in the AUC Art History + Curatorial Studies Collective.
Generous funding is provided by the Alice L. Walton Foundation.
IMAGE CREDIT: Ntozakhe II, Parktown, 2016. © Zanele Muholi. Courtesy of Stevenson, Cape Town/Johannesburg and Yancey Richardson, New York at the Spelman College Museum of Fine Art.
More ONLINE EVENT Listings MORE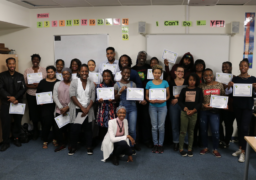 ONLINE EVENT
January 14, 2021 - September 11, 2021
ONLINE COURSE: Introduction to the Study of Black History, Politics, Sociology, Psychology, Science, Art, Music and Religion Starting…