In the book billed as "The Bible of Financial Freedom," George Clason shares a timeless set of principles in 'The Richest Man In Babylon,' published in 1926. As a series of short stories, the book teaches straightforward lessons that aim to show that the secrets to wealth building are unchanging and remain applicable throughout history.
In this presentation, Financial Educator, Charmaine Simpson will show participants how to take financial control by making educated financial decisions based on clear priorities by following the seven laws of wealth with some extras. This workshop covers a variety of topics including debt reduction, saving strategies, investing and planning for the future and other tools that will help get on the road to personal financial success.
This webinar will take place on Friday 14 May 2021 from 19:00 to 21:00 GMT.
Things to note:
This webinar will not be recorded.
By signing up, you are agreeing to be added to the Black History Studies mailing list (please drop us a note if you'd like not to be).
More Online Events Listings MORE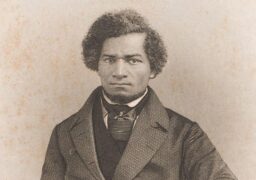 Online Events
Wednesday 6 December
A virtual tour highlighting sites around the UK/Ireland where freedom fighter Frederick Douglass had a strong impact with…