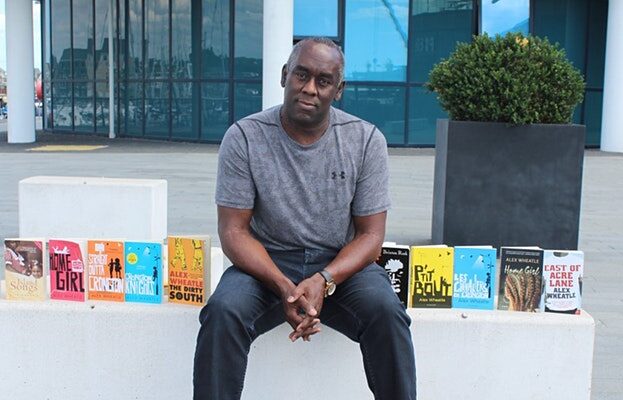 This event forms part of our year-long Formations programme, delivered in partnership with Nottingham Trent University's Postcolonial Studies Centre. We are pleased to announce our November & December events, under the thematic banner – Formation: Land, focussing on land, agriculture, landscape, and place. We will consider dispossession, migration, and ways the human and land interact, and we invite you to think about recent innovative writing about how humans are connected with the living environment and our heritage.
From Brixton to Jamaica with the acclaimed novelist Alex Wheatle – in conversation with Eve Makis
A prolific writer, Alex has had success in many forms including lyrics, poetry, short stories, plays and novel writing for adults and children. His work has been influenced by Brixton, where he grew up, his Jamaican heritage, and his experiences of living in the Shirley Oaks Children's Home. He developed a hearty reading habit during his time in prison after the Brixton riots and has never looked back. Alex's latest Young Adult novel, The Cane Warriors, published to critical acclaim in October, is based on the true story of a slave uprising on a sugar cane plantation in Jamaica in the 1700s. In 2008, Alex was awarded an MBE for services to literature and later won the Guardian Children's Fiction Prize for his book, Crongton Knights.
Eve Makis is the author of four novels, a life-writing guide, and an award-winning screenplay. She teaches fiction on the MA Creative Writing course at Nottingham Trent University, where she is writer in residence for the Postcolonial Studies Centre.
Please forward any questions for the author to Eve Makis on eve.makis@ntu.ac.uk.
More Online Events Listings MORE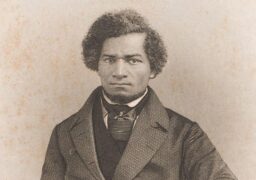 Online Events
Wednesday 6 December
A virtual tour highlighting sites around the UK/Ireland where freedom fighter Frederick Douglass had a strong impact with…