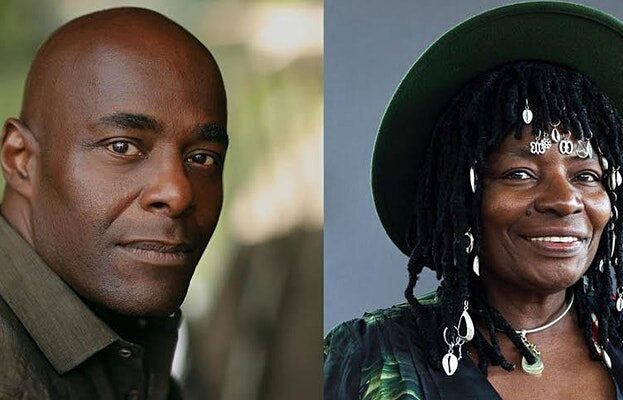 Goldsmiths Writers' Centre Presents… 'Learning from the Past': The Coming-of-Age Novel and Black British literature
Yvonne Bailey-Smith and Paterson Joseph will be in conversation with Deirdre Osborne (co-founder MA Black British Literature) on writing their debut novels.
Creating narratives about two completely separate eras (1960s/70s and the 1700s) Yvonne Bailey-Smith and Paterson Joseph bring distinctive and fresh perspectives to the 'coming-of-age' genre in their poignant, witty and bittersweet evocations of being brought to Britain, growing up here, and of finding it as a place to call home.
As preface to his acclaimed monodrama Sancho, Paterson writes 'We may want to absorb the attractive potent history of another, but in the end, we may find that we can only really stand firm on the foundations of our own, distinctive story.' This evening we will hear about the crafting of the first- person voice in the service of fiction that restores experiences not customarily represented in British literature, and how these authors employ collective and personal inheritances in creating compelling and page-turning tales to re-set the cultural compass.
Paterson Joseph's on-screen credits include: That Dirty Black Bag, Vigil, The Mosquito Coast, Inside No.9, The End Of The F***ing World, Noughts And Crosses, Avenue 5, Grantchester, Peep Show, Green Wing, In The Name Of The Father, The Beach. Theatre includes: A Christmas Carol (Old Vic), Troilus and Cressida, The Last Days of Don Juan, King Lear (RSC); Elmina's Kitchen, St Joan, Emperor Jones, The Royal Hunt of the Sun (National Theatre). Writing includes: the monodrama Sancho in which he plays Ignatius Sancho toured to international acclaim and is published by Oberon (2018). The Secret Diaries of Charles Ignatius Sancho is published by Dialogue Books. A chapter, 'Staging Sancho' appears in Britain's Black Past edited by Gretchen Gerzina (2020).
Yvonne Bailey-Smith was born in Jamaica in 1954 and immigrated to the UK in 1969. She has been writing poetry and short stories for as long as she can remember. She trained and worked first as a social worker before becoming a psychotherapist. She is also a Water Aid Supporter and passionate about providing clean water and sanitation in developing countries. 'Meeting Mother' was an extract of her novel published in Margaret Busby's New Daughters of Africa (2019). She is the mother of three children: novelist Zadie Smith; actor musician and children's book author Ben Bailey-Smith and lyricist and writer LucSkyz.
Deirdre Osborne is a Reader in English Literature and Drama at Goldsmiths and has co-authored This is the Canon: Decolonize Your Bookshelf in Fifty Books with Joan Anim-Addo and Kadija Sesay, published 28th October.
More Online Events Listings MORE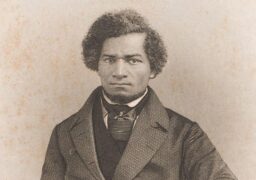 Online Events
Wednesday 6 December
A virtual tour highlighting sites around the UK/Ireland where freedom fighter Frederick Douglass had a strong impact with…