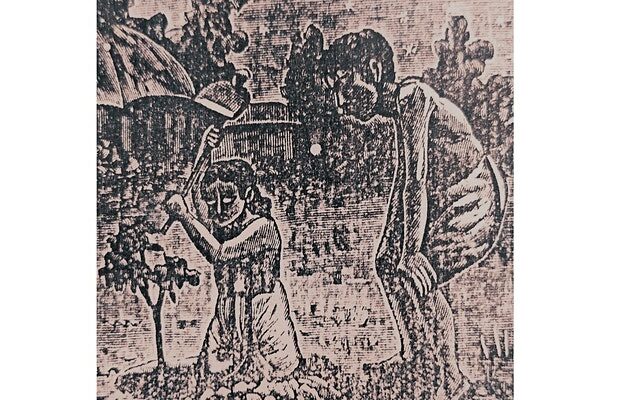 Thieves of Bengal: In Search of a Marginal Character By Prabir Mukhopadhyay Thursday 21 October 2021, 2.30-4.30pm
In ancient Indian literature, theft was viewed with respect. Success in this practice was considered one of the most important lessons for the princes of the time. Thieves were as close as the other people in society. Like robbers, they would make their intentions known to the householders. Handwritten Bengali Punthis carry several glorious stories about them and inform us how they were known in society for their bravery.
The scene changed in the nineteenth century when intellectuals gradually began to marginalize them. On the opposite end of the spectrum, 'Dakats,' or robbers, gained popularity during this time. They became the subject of stories and novels. For example, in Bankimchandra Chattopadhyay's works, the robber became associated with nationalist consciousness, while Rabindranath Tagore also featured them in several of his works. Jogendranath Gupta, in fact, compiled an entire anthology of stories featuring robbers in Bengali.
The Detective Department at Lalbazar, the central police office in Calcutta, also came up around the same time. The result was that new officers and 'detectives' replaced old, local police chiefs like the 'Choukidars' and the 'Darogas'. These detectives were trained in modern science and technology, and their main purpose was to find the culprit without necessarily distinguishing thieves from robbers.
Fascinated by these new methods of crime detection, plenty of detective stories began to be written from the last decade of the nineteenth century. In the face of this onslaught, the stories of the ancient thieves could only continue for a few more decades – the first three decades of the twentieth century, as an underground stream of childrens' literature and consciousness, before eventually hiding their faces. This lecture will explore this underground stream of Bengali childrens' literature and seek to map the history of the thief in popular consciousness.
Prabir Mukhopadhyay studied History and Library Science at the University of Calcutta. He is currently the Librarian there at the Department of Anthropology. He has written widely on topics such as Bengali ghost stories, vocabularies, and Alpana and has also authored the biography of Nagendranath Basu, the compiler of the first Bengali Encyclopedia. At present, he is finishing his book on the English writings of Pandit Ishwar Chandra Vidyasagar.
More Online Events Listings MORE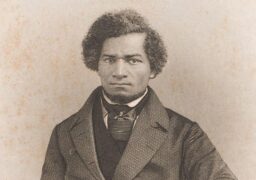 Online Events
Wednesday 6 December
A virtual tour highlighting sites around the UK/Ireland where freedom fighter Frederick Douglass had a strong impact with…