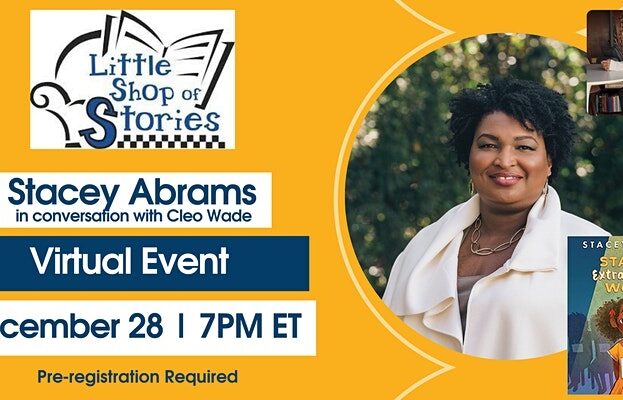 Stacey Abrams, in conversation with Cleo Wade, shares her new picture book, Stacey's Extraordinary Words!
Our favorite Georgian, Stacey Abrams, has a new picture book! Join us virtually to help her celebrate the launch of Stacey's Extraordinary Words on Tuesday, December 28th at 7PM Eastern Standard Time.
This event is free to attend but requires pre-registration. Little Shop of Stories will have a limited number of signed copies of Stacey's Extraordinary Words available for purchase.
UPDATE: We are excited to announce that Cleo Wade will be joining this celebration! Cleo Wade is a writer, poet, and the New York Times Best-selling author of What The Road Said, Heart Talk: Poetic Wisdom for a Better Life, and Where To Begin: A Small Book about Your Power to Create Big Change. Her work is dedicated to exploring love, freedom, self-care and the power of community. She has been called the poet of her generation by Time Magazine, one of the 100 most creative people in business by Fast Company and sits on the board of The Lower East Side Girls Club, the National Black Theater in Harlem, and the Women's Prison Association. Cleo is from New Orleans, Louisiana and currently lives in California with her family.
More Online Events Listings MORE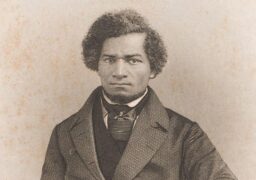 Online Events
Wednesday 6 December
A virtual tour highlighting sites around the UK/Ireland where freedom fighter Frederick Douglass had a strong impact with…