Sounds of Now is a platform for musicians who are creating and exploring some of the most exciting artistic ideas today, nurturing talent, inspiring new thinking and provoking debate. This new series from Music in the Round is your invitation to engage and connect with music in new ways.
Elaine Mitchener launches the series with a programme that spans the jazz of Charles Mingus to interpretations of artwork by Louise Bourgeois.
Fusing music, theatre, dance and art, Mitchener is an enthralling performer who manipulates her voice to evoke an incredible range of characters and emotions. She has collaborated with leading composers such as George Lewis and Tansy Davies and artists Christian Marclay and Marina Abramović.
A bar will be open before the advertised start time, please check back here for further details closer to the event.
CHARLES MINGUS String Quartet No.1
BENJAMIN PATTERSON Duet
JEANNE LEE Mingus Meditations
LOUISE BOURGEOIS Insomnia Drawings
ARCHIE SHEPP Blasé
ELAINE MITCHENER Thought Words
KATALIN LADIK Genesis 04
CHRISTIAN WOLFF I like to think of Harriet Tubman
More Sheffield Listings MORE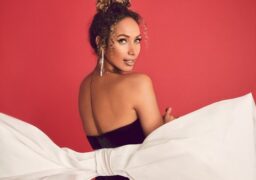 Sheffield
Wednesday 6th December 2023
This is really really difficult for me to express so please bear with me. I put my all…