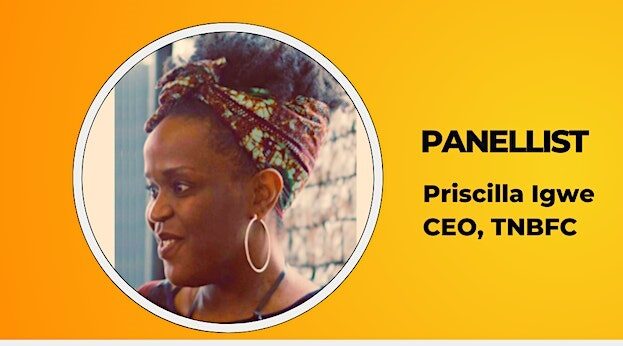 BYP is bringing together a launch event for Black Creatives in the industry to launch the BYP Creators chapter group.
This is an immersive event celebrating the brilliance of Black creatives. We will explore the insights and experiences of influential panelists from film, music, art, writing, and content creation as they share their journeys and offer valuable advice for navigating the creative industry. Immerse yourself in a vibrant art exhibition showcasing the diverse works of Black artists and experience soul-stirring poetry recitations that explore resilience and identity.
Priscilla Igwe, CEO – TNBFC
Priscilla has spent the last decade in film exhibition within the Black media sector. She is currently the Managing Director of The New Black Film Collective (TNBFC) – a nationwide network of film exhibitors, educators and programmers of Black representation on screen. She has diversified the organisation into Production, Exhibition, Distribution, Education and PR. Since 2011, Priscilla has established a regular film club, an annual Black History Month programme and co-founded S.O.U.L. Fest at BFI Southbank.
The aim is to become the UK's top agency and resource for Black film and eventually operate on a global level. In 2015's, TNBFC became the first Black female-led organisation to distribute a film in the UK with Dear White People. The focus for TNBFC is on building a circuit of commercial and community cinemas that will curate a diverse range of titles from the African diaspora. In 2022, she launched TNB XPO, at Picturehouse Central, which showcases Black excellence in Film and High End TV.
Jayda David, Spoken Word Artist – Poetic Unity
Jayda is a Spoken Word Artist and Facilitator who uses poetry to navigate and dissect her perceptions on social injustice and the human experience as a whole. Working with Brixton-based charity Poetic Unity, Jayda delivers poetry workshops to all ages, usually centred on themes of Mental Health and Black British History. She is also currently curating a mixed media anthology, which aims to celebrate and explore working class life in London. Instagram @98jayda
Rochelle Adimado
Rochelle Ayele is an award-winning, London based artist who specialises in portraiture focusing on people of colour. As the winner of the ING Discerning eye purchase prize award 2021, she has held solo exhibitions entitled 'Unconfined' at the Roundhouse in London and ING Bank in Moorgate.
Her work is inspired by atmosphere, and this is reflected in her ability to depict movement in her paintings. She explains, "I aim to uplift and focus on the ways in which black people choose to celebrate life, to compensate for a world that doesn't encourage them to." She currently has her work displayed on billboards across the UK and She looks forward to her third solo exhibition in autumn 2023.
More Southwark Listings MORE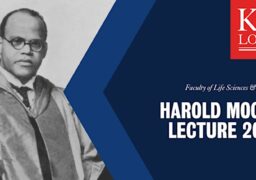 Southwark
Tuesday 5 December
The Faculty of Life Sciences & Medicine is proud to host the 2023 Harold Moody Lecture, an evening…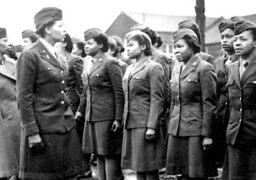 Southwark
Saturday 9 March
A detailed and extensive look at the African/Caribbean war effort with video clips and interviews with Black Spitfire…