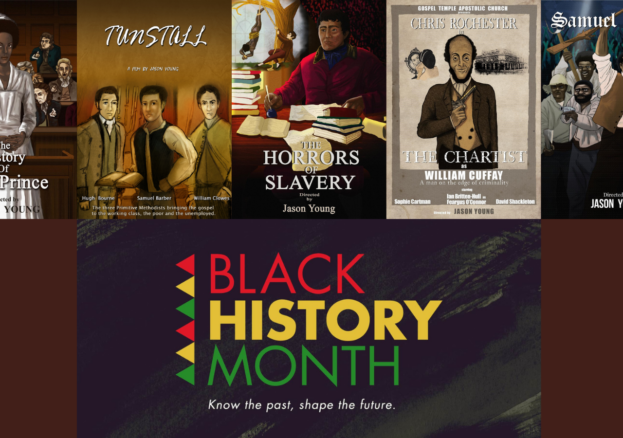 Staffordshire Libraries to host online Black History Month animated film season and are delighted to be working again with talented director/producer Jason Young to bring you a Black History Month themed programme of animated films and audio dramas, every Friday at 7pm, in October.
The programme begins on 1st October with a radio drama, 'The History of Mary Prince', the story of first black woman, an abolitionist, to publish an account of her life in Britain. This is followed a week later by animated short 'Tunstall', the story of Samuel Barber, the first black British preacher in primitive methodism, in Staffordshire. The season also explores 'The Horrors of Slavery' in an experimental animation. The final two films explore the life of 'The Chartist' William Cuffay and 'William Sharpe', leader of the 1831 Christmas Rebellion in Jamaica.
Just visit our Facebook (Search Staffordshire Libraries) or Twitter @StaffsLibraries accounts at 7pm every Friday in October to find the link to the films. All films will remain available until 31st October, with the exception of 'The History of Mary Prince' which will only be available on 1st October.
We will also be sharing a new documentary from Jason Young as part of National Libraries Week on Monday 4th October – 'Caribbean Covid-19', which will explore how Covid-19 is disproportionately affecting ethnic minorities in the UK, particularly the Caribbean community who are in the top tier of victims.
The link to this important and fascinating documentary will be exclusively available on Staffordshire Libraries Facebook and Twitter pages to stream on Monday 4th October at 7:00pm and until 31st October.
More Staffordshire Listings MORE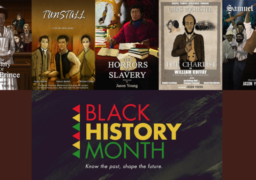 Staffordshire
Friday 1 October - Friday 29 October 2021
Staffordshire Libraries to host online Black History Month animated film season and are delighted to be working again…