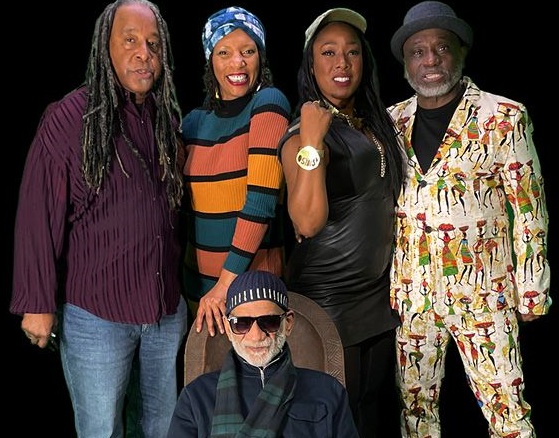 The British pioneers of Afro-fusion and godfathers of world music have achieved an astounding five decades of global success and their live set is a musical adventure, a journey of spirit and a show not to be missed.
Formed in London by three Ghanaian and three Caribbean musicians in 1969, Osibisa joined jazz, funk, Caribbean, R&B, Latin and African rhythms together to create something that changed world music forever.
This legendary band have played a central role in developing an awareness of African music among European and North American audiences from the 1970s to the present day.
OSIBISA exploded onto the music world in 1971 with a pulsating and vibrant sound that was to engulf the post 60s rock scene. Their first albums were as distinctive for their famous 'flying elephant' fantasy artwork covers by the great Roger Dean as they were for their exciting music.
Translated from Ghanaian OSIBISA means 'criss-cross rhythms that explode with happiness'. The bands percussive influence soon began to manifest itself within the music of their contemporaries. OSIBISA'S use of poly-rhythms and percussive breaks were to be an integral feature of the deep house scene in the 90s with remixes by the famed DJ DAVID GUETTA.
OSIBISA'S unique fusion of African, Caribbean, Rock, Jazz Latin and R&B paved the way for other potent music forces such as BOB MARLEY and the emergence of African music in the 80s. Indeed OSIBISA are now seen as the godfathers of World music. One of the important reasons for OSIBISA'S enduring success has been their highly energetic and extravagant stage shows.
Recent highlights of OISIBISA'S endless touring schedule include performances in India, Japan, Morocco, Australia, and Europe. The new millennium has seen a re-emergence of OSIBISA playing at prestigious UK festivals such as WOMAD and the CORNBURY and supporting SANTANA on tour in Austria.
More Tower Hamlets Listings MORE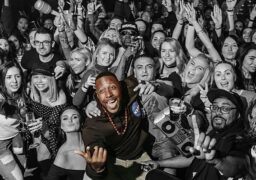 Tower Hamlets
Tuesday 7 September - Tuesday 7 December 2021
This monthly comedy night will take place in the intimate setting of Beatbox. Host Aurie Styla is doing…