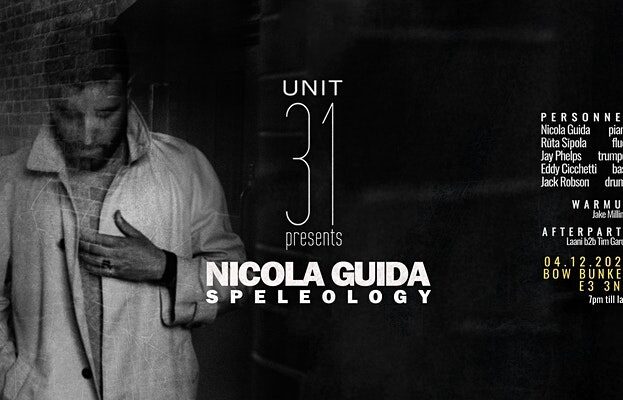 This special evening is a celebration of Nicola's debut album Speleology
Nicola Guida is a London-based pianist, composer, and producer, who bridges piano jazz traditions with contemporary, experimental forms. His instinctive and abstract writing style is showcased by his creative use of sampling and technically ambitious improvisations.
Although he recently moved to London from Rome, his name and sound is quickly becoming familiar here — playing alongside Brownswood's Secret Night Gang, Tom Ford, Jay Phelps, to name a few. He has received enthusiastic support from legends like Gilles Peterson, Tony Minvielle, and Dj Kenzhero, as well as being the co-founder and host of Patterns Weekly at NTs loft.