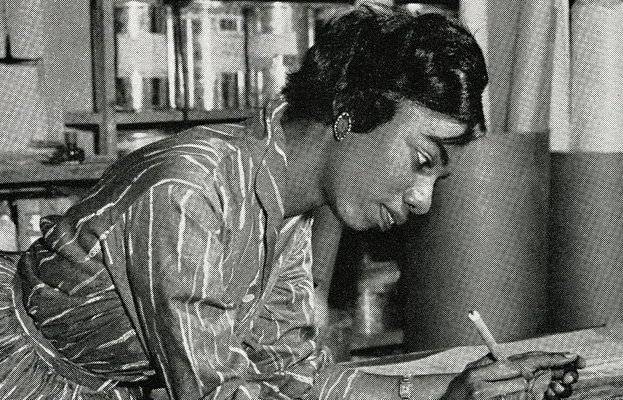 A closer look at the work of Caribbean designer Althea McNish and her significance to Twentieth Century Design.
An event to accompany the exhibition, Althea McNish: Colour is Mine at the William Morris Gallery until 11 September 2022.
Join us at this special 'In Focus' series of talks by experts, discussing the legacy and impact of Althea McNish and her place in the history of British fashion, textiles and interior design. This in-person and online hybrid event includes an online tour of the Althea McNish exhibition and allows plenty of time to ask questions and discuss the themes.
Speakers include:
Rowan Bain, Principal Curator at William Morris Gallery and Co-Curator of Althea McNish: Colour is Mine — Overview of the Althea McNish exhibition. Discussing the development of the exhibition and the key themes and objects that are explored in the displays.
Rose Sinclair, Co-Curator of Althea McNish: Colour is Mine — "Colour shape and pattern are my medium of expression to produce spontaneous reaction." Rose will explore McNish's approach to colour, shape and pattern and the spontaneous reaction that is envisaged in her design work.
Anna Buruma, Archivist — Liberty: Althea McNish Designs for Liberty. Anna will reveal McNish's work for Liberty, and her enduring legacy.
Sandra Shakespeare, Museum & Heritage Consultant and founder director of the Black British Museum Project. Sandra will discuss the representation of black artists and designers in museum collections and exhibitions.
Dr Michael McMillan, Playwright, Writer, Artist and Scholar — Colour and pattern in the front room: A homage to Althea McNish. Michael will explore the creolised colouring and patterning in the front room, in response to the textile designs of McNish.
Sarah Ria Mursal, MA(RCA) History of Design, Lecturer and Production Designer/Art Director – Interior Design of Caribbean women in the home: The hidden history. Sarah will share her recent MA research investigating the hidden narratives of women in black British design and the homogenisation of Black culture in British history.
Pay what you can to register for the event (suggested donation of £10). All donations support the work of the Gallery, including our education, conservation and exhibitions programmes.
On line attendees: Registrants will receive a detailed programme and Zoom link 2 days prior to the event.
You can read more about the exhibition here.
More Waltham Forest Listings MORE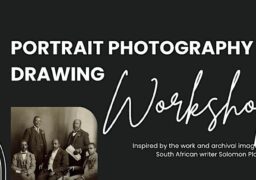 Waltham Forest
Thursday 7 December
In these fun, photography and drawing workshops, participants will learn about South African writer Solomon Plaatje. In…