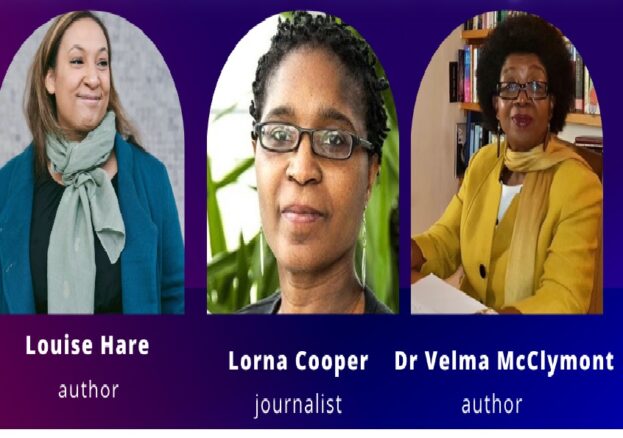 To mark Black History Month Wandsworth Council has put together a literary event that will see two local authors interviewed live on stage.
Louise Hare and Dr Velma McClymont will be discussing their writing and taking part in a book signing on Friday 6th October at Earlsfield Library Hall Room. 
Louise Hare is a Wandsworth based author, who before turning her hand to writing, worked in the travel industry. Her debut novel 'This Lovely City', which was published in 2020 has been described as a Windrush novel, which offers a vivid portrait of the Immigrant experience in Post-war London.  
The book which is set in Brixton in the 1950's, began life after a trip into the deep level shelter below Clapham Common, is a murder mystery, with a strong focus on the community.  Her latest novel Harlem After Midnight was released this year.
Dr Velma McClymont is a writer, poet, international speaker and the director/publisher of WomanzVue Books.  A Windrush child, Dr. McClymont was born in rural Jamaica and joined her parents in Battersea in the late 1960's and attended Notre Dame Roman Catholic High School.  
In the late 70's early 80's her father owned a travel agency in Battersea and growing up her parents' home was a hub for the local community. Also known as writer Kate Elizabeth Ernest, her books include Hope Leaves Jamaica (1993), and Birds in the Wilderness (1996). Her latest novel Little River is a historical story of a Scottish sugar baron and the Jamaica his life becomes enmeshed with.
The two will be interviewed by journalist and south-Londoner Lorna Cooper. 
Lorna will talk about the role Windrush plays in their writing, discuss their passion for writing and how they got started, along with the inspirations, successes and the challenges experienced by both authors.  They will also be offering tips on how to kickstart a writing career and get published to budding writers. This event will be an opportunity for you to ask the authors questions and purchase/get your books signed.