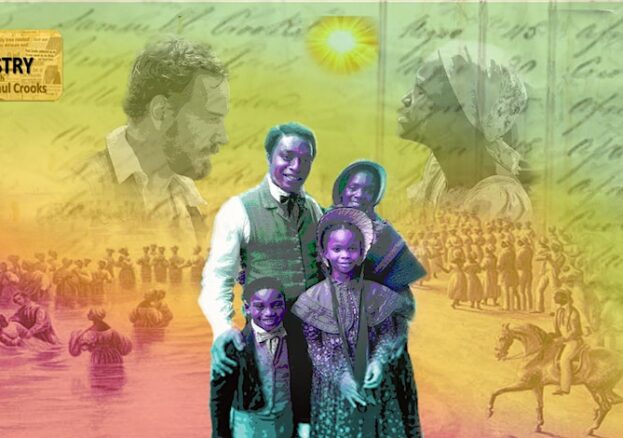 Unveiling new, pioneering, and empowering research that throws new light on naming practices in North America.
Paul Crooks is a unique UK Black History Month speaker who discusses engaging topics related to the experience of Black British and North American people.
In this masterclass, Paul will reveal new insights into names and naming practices within North American enslaved societies, with a focus on Jamaica as a proxy for other parts of North America.
Audiences will gain insight from historical documents related to Paul's search for his ancestors, including his journey to bring his black family history to life, name-giving within slave society, the tradition of Caribbean nicknaming, evidence of covert resistance by his ancestors and enslaved communities in Jamaica to the imposition of slave names, documents revealing the widespread use of African names prior to emancipation, and the adoption of surnames following emancipation in British colonies in 1838.
This talk is suitable for those who are new to exploring family history, have some experience searching for their ancestors and want to know about other sources of information, are facing challenges in furthering their search, or want to develop their knowledge and understanding of Black History.
About the speaker
Trailblazing family historian Paul Crooks pioneered research into Black genealogy during the 1990s. He traced his family history from London, back 6 generations, to ancestors enslaved on a sugar plantation in North America.
Paul was told that it would be impossible to trace records of slave-ownership let alone his Ancestors enslaved on plantations in North America. "No one had tried because such records did not exist." Undeterred, he embarked on a journey of discovery that led from suburban North London to North America and ultimately back to the Gold Coast.
His books, Ancestors and A Tree Without Roots – The Guide To Tracing British, African and Asian Caribbean Ancestry brought him international recognition for his breakthrough research into Black genealogy.
Paul is credited with inspiring an upsurge in interest in Black and British ancestry. He is also recognised for having spawned an industry in African Caribbean genealogy.
Be sure to follow Black History Speaker Paul Crooks on Eventbrite!
Pledge to sustain Ancestry Talks with Paul Crooks programme
Get the following emailed to you when you pledge
The African, Irish & the Music of the Caribbean, A research project by Paul Crooks PDF;
The Black Resistance and Abolition Timeline interactive PowerPoint;
The Haitian Revolution Timeline