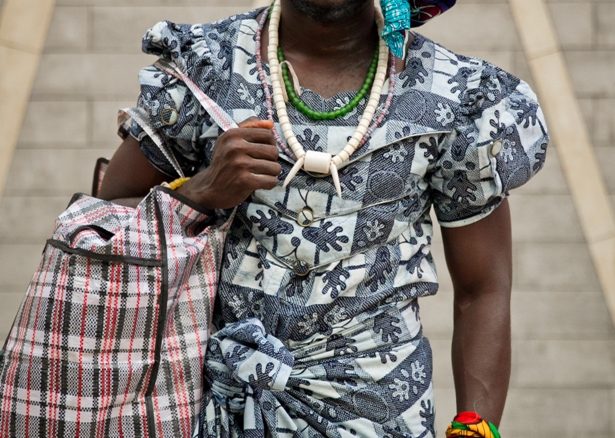 The 2016 edition of the fair will feature 40 galleries from 18 countries: Côte d'Ivoire; Denmark; Egypt; Ethiopia; France; Germany; Ghana; Italy; Kenya; Morocco; Nigeria; Portugal; South Africa; Spain; Tunisia; United Kingdom; United States and Zimbabwe.
17 galleries will exhibit at the London fair for the first time in 2016: 50 Golborn; Addis Fine Art; AGorgi Contemporary Art Gallery; Barnard Gallery; Caroline Page`s Gallery; Circle Art Gallery; Eric Hussenot Gallery; Galeria 111; Gallery 1957; Gallery of African Art (GAFRA); Jenkins Johnson Gallery; L'Atelier 21; Officine dell'Immagine; Sulger-Buel Lovell; TAFETA; Tyburn Gallery; and Village Unhu.
Over the past four years 1:54 has established itself as a leading voice in the global discussion on contemporary African art, and this year will spotlight the work of over 110 African and African Diasporan artists, working in various different mediums and coming from a unique spread of geographical backgrounds comprising 30 countries: Algeria; Benin; Cameroon; Côte d'Ivoire; Democratic Republic of Congo; Ethiopia; France; Germany; Ghana; Italy; Japan; Kenya; Madagascar; Malawi; Mali; Morocco; Mozambique; Nigeria; Russia; Senegal; Sierra Leone; South Africa; Sudan; Switzerland; Togo; Tunisia; Uganda; United Kingdom; United States and Zimbabwe.
This year 1:54 will again be accompanied by FORUM, the fair's extensive talks and events program, including lectures, film screenings and panel discussions with international curators, artists and art professionals. FORUM is curated by Koyo Kouoh, Artistic Director of RAW Material Company, Dakar.
Additionally 1:54 and Somerset House, in collaboration with MAGNIN-A Gallery, Paris, present:
Malick Sidibé (6 October 2016–15 January 2017)
The first major solo exhibition in the UK of the late Malian photographer. Sidibé is known for his black-and-white images chronicling the lives and culture of the Malian capital, Bamako, in the wake of the country's independence. The exhibition will present 45 original prints from the 1960s and 1970s around three defined themes: 'Au Fleuve Niger / Beside the Niger River', 'Tiep à Bamako / Nightlife in Bamako', and 'Le Studio / The Studio'. Sidibé was the first photographer, and first African artist, to receive a Gold Lion at the Venice Biennale in 2007. Other significant awards include The Hasselblad Foundation International Award in Photography in 2003, as well as the Infinity Award from International Center of Photography in 2008 and winning the Arts and Entertainments category at the World Press Photo competition in 2010. Launching at 1:54, the exhibition will continue throughout the winter season.
More Westminster Listings MORE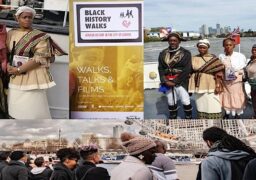 Westminster
Saturday 25 May
Your private, double-decker boat will start from the Temple Pier near Temple tube station on the Embankment. Your…