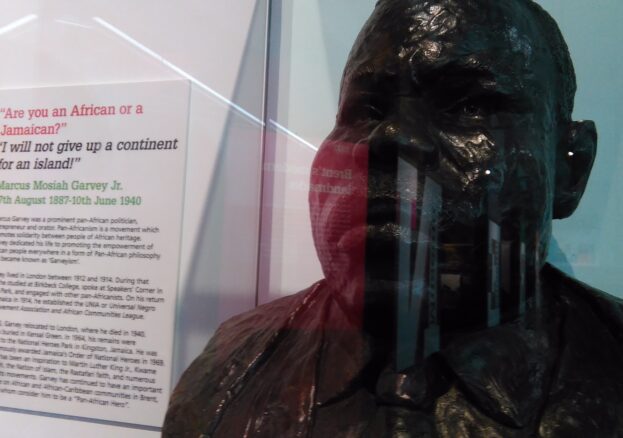 Marcus Garvey: 80 Years On… And The Significance Of August In The Pan-Africanist Calendar
Aug. 15 2020 update
This article is based on a previous article I wrote for a newspaper in late May. At the time, I'm not sure whether it was because people were caught in the throes of the Covid-19 pandemic, but there was surprisingly little events either marking the 80th anniversary of the passing of Marcus Garvey or the 100th anniversary of the UNIA's first Convention Of Negro Peoples Of The World.
As part of our 2020 Marcus Garvey/UNIA-ACL 80:100 programming, we marked Garvey's passing with a Zoom event entitled Marcus Garvey @ 80: Moving Towards A Unifying African Identity on June 10. Subsequently, we were able to watch a couple of commemorative programmes organised by pan-Africanist organisations online.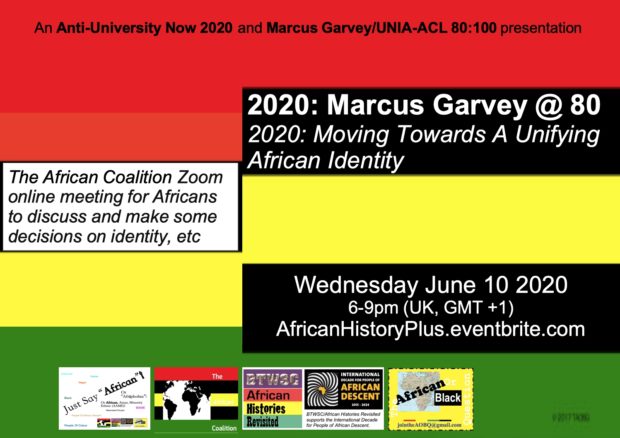 The significance of August in the pan-Africanist calendar is that the UNIA used to have month-long events in August. This started in 1920, and the tradition continues with a number of pan-Africanists groups programming events for the most part or all of August. Indeed, in Britain, some pan-Africanists refer to the August month as Mosiah, on account of Garvey being born on August 17 1887 and the amount of events he oversaw in that particular month.
Many pan-Africanist groups also organise events on or around August 17 to mark the birthday of one of the world's leading pan-Africanist icons. Our organisation, BTWSC/African Histories Revisited in association with Friends Of Marcus Garvey Bust Collective @ WGLC and Brent Museum and Archives, mark it with The Marcus Garvey Annual Pan-Africanism Presentation at Willesden Green Library, which houses Brent Museum, where we helped bring back a Garvey bust as a permanent exhibit.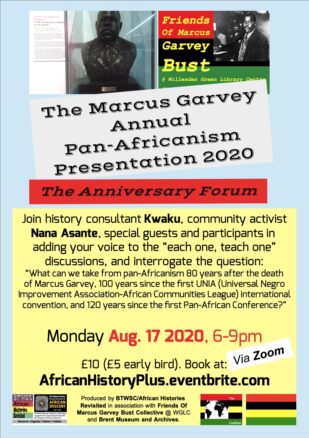 This year, unsurprisingly, we'll meet online via Zoom. We'll show a short video of Garvey quotations recited by avowed Garveyite Mandingo, before adopting a roundtable format to allow participants to contribute towards answering this vital question:
"What can we take from pan-Africanism 80 years after the death of Marcus Garvey, 100 years since the first UNIA (Universal Negro Improvement Association-African Communities League) international convention, and 120 years since the first Pan-African Conference?"
However, in order to draw attention to the various events that either mark Garvey's birthday or pan-Africanist events in August, we launch the inaugural The African Coalition Day today, Saturday August 15. It's intended to be a collectively organised networking and learning event that takes place the Saturday before August 17. We look forward to a productive TAC Day, and wish all individuals and organisations organising pan-Africanist events in August all the best.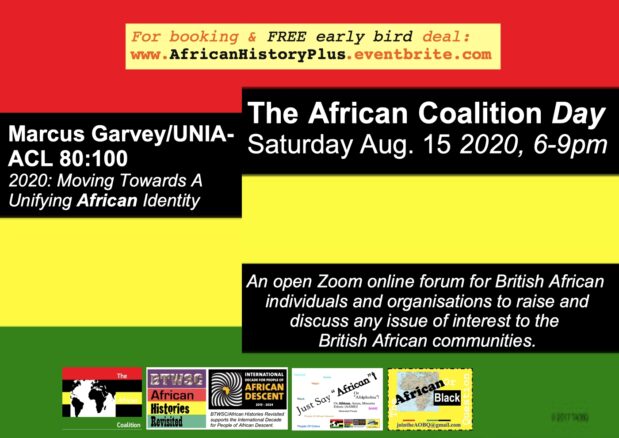 May 29 2020
80 years ago Marcus Mosiah Garvey passed away in London, England. He's arguably the greatest pan-Africanist ever. His influence has been acknowledged over the ages by political, community and faith leaders, such as Ghana's first president Kwame Nkrumah, father of democratic South Africa Nelson Rolihlahla Mandela, Nation Of Islam leader Elijah Muhammad, American civil rights leader Martin Luther King, community activist Queen Mother Moore, and co-founder of Rastafari Leonard Howell.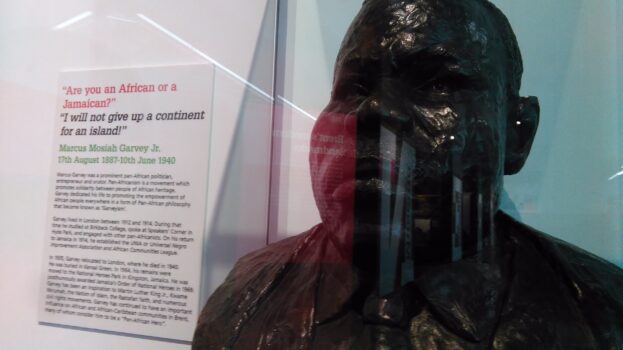 Sadly there's an unbelievable lack of activities planned to mark Garvey's passing. This lack of observance can be found even on the pan-Africanist and reparationist forums, which were recently ablaze with a multitude of Africa Day (formerly African Liberation Day) online events.
So why is it that there is not a hive of activity planned to memoralise this milestone?
This is certainly a question that needs to be asked at the BTWSC/African Histories Revisited-convened 'Marcus Garvey @ 80: Moving Towards A Unifying African Identity' Zoom online event on June 10, which is the date Garvey passed in 1940.
Indeed, this year ought to be awash with Garvey-related events. Because Garvey, who was born in St Ann's Bay, Jamaica on August 17 1887, founded a pan-African organisation called Universal Negro Improvement Association-African Communities League (UNIA-ACL) in Kingston in 1914.
However, it was when Garvey moved to New York that his organisation blossomed. He advocated self-pride, confidence, enterprise and decolonisation of the African mind and peoples across Africa, the Caribbean, Latin America, and far-flung places, such as New Zealand and India, which all had UNIA-ACL chapters.
At the height of Garvey's fame in the 1920s, his organisation boasted of a huge membership, put at 2, 6 and even 12 million members. That membership was kept abreast with events through the Negro World newspaper, which had sections printed in French and Spanish in order to communicate with people in thei respective European colonies.
Thankfully there is another opportunity to commemorate Garvey, Jamaica's First National Hero, that goes beyond the usual marking of his birthday. Because this year marks the 100th anniversary of UNIA-ACL's First International Convention of the Negro Peoples of the World, which took place in 1920 across New York for the whole of August. This is why some Garveyites refer to the month of August as Mosiah.
Today, many people may know something about Garvey through songs and writings that mention his name, the Black Star line, and the Back To Africa movement.
The popular images seem to be the huge parades through Harlem featuring the African Legion, Black Cross nurses, UNIA bands and choir. However, the most important event of the 1920 convention was the meeting on August 13 in Madison Square Garden. There were over twenty thousand delegates from north and south America, the Caribbean, and West Africa.
It was at this meeting that the Declaration of Rights of the Negro People of the World and the red, black and green colours were adopted. The tenets of the declaration predate the ethos behind the introduction of Negro History Week in 1926 and the UN's Universal Declaration of Human Rights in 1948.
These are some of the legacies of Garvey and the UNIA-ACL, which ought to be cherished by African peoples, whether they call themselves Garveyites or not.
Kwaku is a history consultant and co-organiser of the Marcus Garvey/UNIA-ACL 80:100 events in June and August: AfricanHistoryPlus.eventbrite.com
Click here for other BTWSC/African Histories Revisited events.