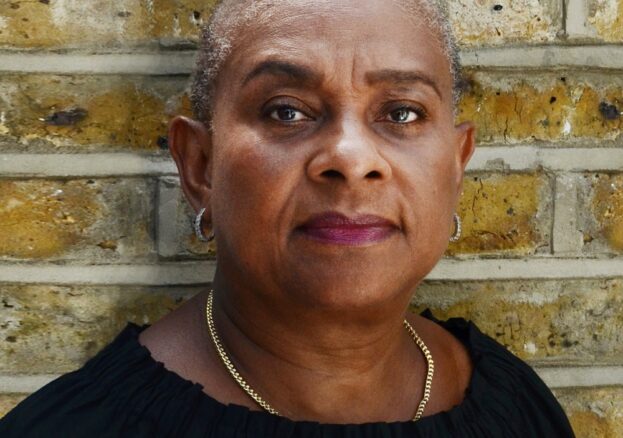 When Black History Month was first celebrated in the UK, my son, Stephen, was 13 and dreaming of becoming an architect. Five-and-a-half years later he was dead, murdered in a racist attack just as his life as an adult was beginning. What do you remember about being 18? What a great time it is. But Stephen never got to experience that, nor to fulfil his potential.
Instead, when Stephen's life ended, my fight began. I had one simple goal: justice for Stephen. But it was 1993 and it turned out that attaining justice for the murder of an innocent Black man was difficult. Far harder than I had imagined, for reasons that shouldn't exist and which required time, persistence and insistence to be acknowledged. I was not able to fully accomplish justice for Stephen, but I am proud that in overcoming the barriers I faced. Britain is becoming a fairer society than it was – although as recent events show, including treatment of the Windrush generation, we still have a very long way to go.
Twenty-seven years on and not all young people have heard the name Stephen Lawrence or know his story. But 2020 has shown us that Stephen's story – unequal treatment because of skin colour, and exposure of embedded prejudice in systems, structures and institutions – is as relevant today across the whole world as it has ever been. George Floyd's murder opened many people's eyes to the extent to which racial inequality remains prevalent. And research on pandemic mortality rates has created further awareness of how pernicious racial inequality is, and the wide but still little-understood consequences of it. COVID-19 mortality disproportionately affects the Black population, with Black males having the highest COVID-19 death rates of all.
I nonetheless have great hope for the future. The tragedy of George's death was met with an unprecedented and passionate response from people around the world for an end to racial inequality. It was acknowledged that this was 'a moment', one of those truly rare opportunities for a step change. Five months on, there is now widespread acceptance that we must all do better and, critically, this desire is accompanied by energy and purpose to make it happen. For those of us who have been on this path for decades. This is an extraordinary, unexpected, and meaningful place to have reached – and on which we must capitalise. We must redouble our efforts, think bigger, create more opportunities for more people.
This is the purpose of my new charity, The Stephen Lawrence Day Foundation, which launches this month. You may remember Theresa May's announcement in 2018 that the 22nd April every year will be Stephen Lawrence Day. Marking this day every year – the day that Stephen died – will help keep the focus on racial inequality and celebrate efforts to remove it. The Day will also be a celebration of everything that Stephen was and could have become, and it will celebrate what is being achieved in his name.
The Foundation will be the only home of Stephen's legacy. We've structured our efforts around a virtuous circle of '3 Cs' – Classrooms, Community and Careers. We want to inspire children to dream freely without barriers and to realise the absolute importance of education; we want to support and create new connections within all types of communities; and we want to work with big business to put Black men from low-income families on a path towards the Boardrooms of the UK's most prestigious organisations. The 'Careers' element directly responds to Stephen's ambitions for a professional career, but which he never got to realise. Instead, we will make that a reality for many thousands of others by creating our own multi-sector scholarship in Stephen's name, in partnership with some very impressive founding names that will only grow and grow. We believe this is globally unique. Our 3 Cs model will benefit all of society. This will be done by; raising aspirations, working within communities in new ways, creating real pathways to success. We will also develop the creativity, leadership skills and profitability of many organisations by exposing them to increased cognitive diversity. And while we're starting in the UK, we have global aspirations to do everything we can to support greater racial equality.
How does Stephen Lawrence Day fit with the 3 Cs? Well, the 3 Cs model will create many programmes which will run 365 days of the year. Whilst the 24 hours of Stephen Lawrence Day itself will have many facets, including a celebration of everyone participating in the Foundation's programmes, plus a multitude of individuals, schools, communities, and businesses across the country! So much already happens in Stephen's name. I am frequently contacted by people and businesses who are fund-raising in Stephen's name, and now the Stephen Lawrence Day Foundation will be the home for everything that happens for Stephen's legacy.
We are formally launching the Foundation on October 22, exactly 6 months before Stephen Lawrence Day itself. The Stephen Lawrence Day Foundation will be the only Charity with Stephen's name, with all activities, programmes and fund-raising supporting his legacy. The Stephen Lawrence Charitable Trust was the original charity I set up in Stephen's name. However, I have not been working with them for several years. As, I am no longer associated with them they are shortly changing their name to reflect this.
I have been lucky to have so much support from so many people across the country and beyond over the last nearly thirty years. As I embark on this new chapter, I hope many of you reading this, during this momentous and memorable Black History Month, will continue to support me through the work of the Stephen Lawrence Day Foundation.
Baroness Doreen Lawrence of Clarendon, OBE