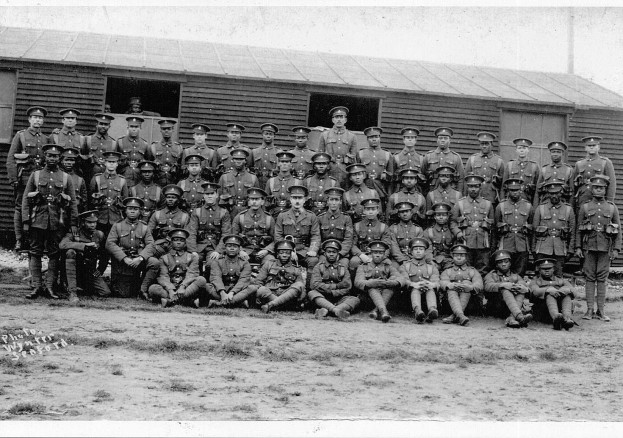 Black History Month is a time to remember and celebrate people from the past, and those who contribute to our society today. For the UK Armed Forces, this is an opportunity to celebrate the contribution of black personnel past and present in keeping the nation safe.
Although there is some documentation about the West Indian, Caribbean and African communities' contribution to past conflicts such as World War I or World War II, there are few personal stories given how many people from these communities served and died to protect the nation's freedom. 
As a nation, we need to ensure that we never forget those who served and died trying to protect the nation's freedom and the Ministry of Defence is launching a campaign to find these personal stories. They want to hear from anyone who has or had family or friends that served in World War II and might have memories such as photos, memorabilia like medals or diaries, or stories they were told about the friends' and family members' life during the War. The Ministry of Defence will duplicate the information and create an archive so that we can bring to life the contributions of the West Indian, Caribbean and African communities for all future generations and ensure that their sacrifices are never forgotten. 
During World Wars I and II, black recruits could be found in all branches of the Armed Forces; from black Britons who lived in the UK to West Indians and Caribbeans who travelled to the UK to support the fight for freedom. Estimates vary, but approximately 16,000 men from the Caribbean volunteered to fight for Britain in World War I, and thousands more in World War II. In the RAF in World War II, there were over 17,500 male and female volunteers from the West Indies alone. African soldiers fighting for the British Armed Forces were also heavily involved in the World Wars I and II. Soon after the declaration of World War I, soldiers from Nigeria, the Gold Coast (Ghana), Sierra Leone, Gambia, Uganda, Nyasaland (Malawi), Rhodesia and Kenya were mobilized to defend the borders of their own lands that adjoined German territories, and they later took the lead in the campaign to remove the Germans from Africa. Likewise when Italy entered World War II by attacking the British African territories, two Divisions of African infantry, comprising Nigerian, Gold Coast (Ghana) and Kings African Rifles soldiers, were mobilised which ultimately led to the surrender of Italian troops in 1941. A similar story contribution was seen in the Burma campaign, where over 90,000 soldiers from East, West and Central Africa played a crucial role in defeating the Japanese.
 Speaking about Black History Month, Minister for the Armed Forces, Penny Mordaunt, said:
''It's vital that we keep the memory alive of all those who have fought to protect the freedoms we now enjoy in the UK, including the enormous contribution of those from West Indian, Caribbean and African  communities who came to our aid when we needed it most. The Ministry of Defence sees Black History Month as a time to celebrate the achievements of past personnel, and those currently serving in Armed Forces' operations, from conflicts to humanitarian efforts."
So if you have stories of anyone you know who fought in either World War, please submit your tales in writing, photos or video to omar@blackhistorymonth.org.uk