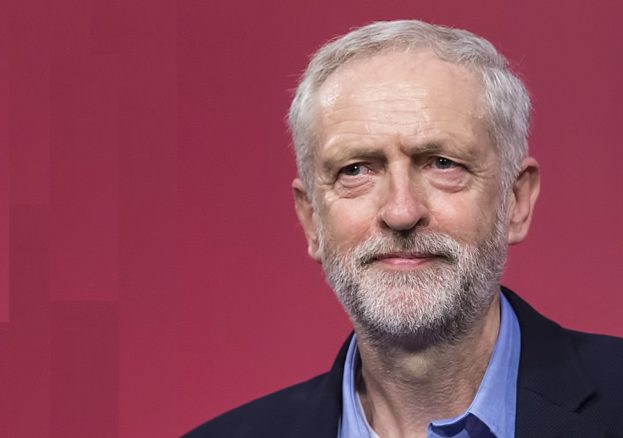 We draw courage and inspiration from the struggles of black campaigners for equality over the centuries, including the first Black MPs in parliament who were elected as Labour MPs over 30 years ago. My dear friend the late Bernie Grant is one of those individuals to whom we owe so much, and one of those giants on whose shoulders we now all stand. He was a champion of his community, a dedicated constituency MP and his legacy has inspired a generation of Black Asian and Minority Ethnic leaders.
I am proud that this year we launched the Bernie Grant programme – an initiative to address the under-representation of BAME individuals in elected office that will ensure more BAME Labour Party members become leaders in our movement, and I'm proud we named it after Bernie. With our first forty participants graduating last month we now have a pathway for our activists to develop skills, learn from each other and become leaders within the Labour Party and in Parliament. I pay tribute to Bernie, Diane Abbott, Paul Boateng and Keith Vaz for paving the way when they took their seats in Parliament in 1987.
It is over thirty years later, but the past few years serve as a stark reminder that we should never take hard fought rights and freedoms for granted. With the black British community still fighting for justice after the Windrush scandal, now more than ever before we must reflect on our shared history. That is why a Labour government will introduce an Emancipation Educational Trust so that as a society we are able to more fully understand the role and legacy of the British Empire, colonisation and slavery – and ensure that such grave injustices can never happen again.
Almost a decade of austerity handed down by this government has hit BAME families disproportionately hard, causing untold hardship and poverty. Locally and nationally our public services have been cut to the bone and strained the fabric of our society – it is the vulnerable and those who can least afford it who have been forced to bear the greatest burden under this government.
We also know that the use of stop and search, particularly in our inner city areas, disproportionately affects young black males. Earlier this year I was outraged when the Home Office, instead of investing in a public health approach to tackling violent crime, rolled out a crude and offensive anti-knife crime advertising campaign on fried chicken boxes. The rising level of knife crime that we see on our streets is a direct result of huge cuts to our police and youth services, starving our public services of the funding they need. A Labour government will support communities, not stereotype, demonise and stigmatise them.
As our high streets come under threat with shops closing up and down the country, I want black businesses and entrepreneurs to come forward and lead the way to help revitalise their communities. With Labour in government, we would give power to councils to re-open empty shops that can be used by communities to help grow small businesses and to provide spaces for activities, as I saw being trialled in Bolton a couple of months ago.
So, this Black History Month, I want us all to come together to stand up against austerity and to stand up for our communities. Join a trade union; become politically active; start a business and organise within your community. Things cannot go on as they are any longer – we need to learn from our collective history and make sure future generations don't suffer. Our strength has always been in diversity and as the Leader of the Labour Party, I will continue to celebrate that fact.