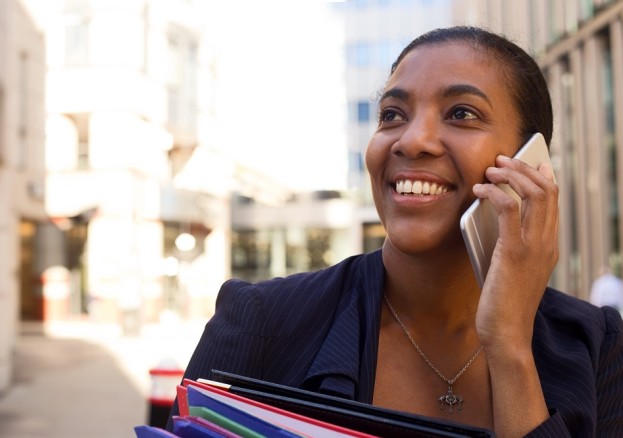 People are usually attracted to these jobs for reasons of belief and values – they may have a passion for a particular cause, they may wish to work in a role with social responsibility, or the kind of work they are interested in only or mostly exists within the charitable sector.
Charities can be defined as being tax-exempt bodies that do not generate profits for any individual's gain. In the past three decades, the number of registered charities has more than tripled to over 170,000. The sector changes frequently, as legal and economic conditions change. While most charities rely to some extent on voluntary staff, fund-raising remains a huge consideration.
Working for a charitable organisation enables you to make a real difference to your society and community, as well as the individuals the charity exists to help. UK charities and trusts with charitable status include voluntary groups, housing associations, educational institutes, professional associations, sports associations and health and welfare bases support organisations.
Jobs in charity
As competition for jobs is high, charities can afford to select the best candidates. While they wish to employ people who are tuned in to their objectives, most require their staff to be efficient, practical and commercially aware. This means that private sector backgrounds can be a positive advantage, particularly when it comes to management skills.
For most roles, employers are looking for these general qualities:
Commitment and dedication to socially responsible causes.
Cultural awareness.
Superb organisational abilities.
Motivation to work above and beyond regular duties.
Ability to interact with people from different backgrounds.
Flexibility and willingness to multitask.
Good administration skills.
Office IT skills.
Below, we look at some of the key roles available to people seeking a career in this sector and summarise the requirements for candidates. Bear in mind that all positions vary according to the employing organisation, with larger charities being more in need of specialists and smaller charities needing good all-rounders.
Charity Administrator or Officer
The role: All charities need administrators. The role usually involves the day-to-day administrative tasks, such as invoicing, paying accounts, basic bookkeeping, correspondence, record keeping, etc. It may also involve tasks reserved for other roles in larger charities, such as budgeting, grant proposal writing, servicing meetings or preparing information for the board.
Personal Attributes: As well as sound administrative abilities, these roles need excellent verbal and written communication skills, organisational abilities, numeracy and financial skills, strong self-motivation, the ability to work both alone and in teams, and a strong sense of responsibility.
Formal Requirements: Graduates do well in gaining such positions, particularly if already in possession of private sector experience, or experience as a volunteer for similar charities. Assistant positions are easier to gain entry to. There are also some independent organisations offering short course training for aspiring officers.
Marketing and Communication Officers
The Role: Marketing in charities involves communicating to target groups who will benefit from the charity's work and also to potential donor groups and individuals. For this reason, the work crosses over with that of fundraisers and, in smaller charities, may be combined in the same role. In larger charities, the marketing role is often divided into separate positions to reflect different target groups and marketing functions. The role involves researching, devising, planning and implementing marketing strategies. Actions usually include publicity and PR, social media, email and direct mail campaigns, production of marketing literature, advertising campaigns, etc.
Personal Attributes: For this role, creative thinking is crucial. Excellent verbal and written communication skills are needed, as well as interpersonal skills. Self-organisation and time management abilities are important, together with the ability to work under pressure to tight deadlines. Report writing and analytical skills are also important.
Formal Requirements: Experience through voluntary, unpaid or work placement in a charity is vital. Many marketing qualifications are valued, from degrees to the Chartered Institute of marketing qualifications (although the latter can be studied once in post). Accepted degrees include English, Marketing or Business.
Volunteer Manager or Co-ordinator
The Role: This role involves recruiting and organising the volunteers and their relationships with paid staff within the charity, as well as users of the charity's services. This is achieved by assessing the charity's needs and the skills, abilities and qualities of the volunteers who are offering their support. In small charities, this may be crossed with another role, whereas in larger charities it is often a dedicated role.
Personal Attributes: Interpersonal and communication skills top the list for this role, with organisational abilities equally important. Managing projects and co-ordinating is important, while balancing this with the need to understand, motivate and inspire others. It can be a trying job, so patience and staying power are essential.
Formal Requirements: Some people enter this role through the voluntary route, yet for larger organisations both experience and training is usually expected. Vocational qualifications or an HND (Higher National Diploma) in subjects such as social care, human resources, community development or business studies are welcomed. Degrees with relevant experience are always a good start.
Fund-raising and Grants Officers
The role: All charities need to raise money and with the number of registered charities increasing, it has become more important to compete for available grants, funds and donations. This means that the role of fundraiser and the fund-raising team is vital. Charities employ corporate fundraisers, who raise money from businesses; trust fundraisers, who bid for grants; community fundraisers, who involve members of the local community in activities; and major donor and legacy fundraisers, who work with key individual supporters.
Personal Attributes: High levels of creative thinking, motivation and enthusiasm are essential. Communication abilities and an understanding of what makes people tick are also important. The ability to manage and oversee events and projects is valuable too. Fundraisers do need to be ambitious people, especially if the earning potential is linked to fund-raising targets.
Formal Requirements: Voluntary experience in a fund-raising capacity is vital, plus some short course training in fund-raising, marketing or project management. Internships are available with some larger charities and these are an excellent entry route into the area of work.
Care Workers
The Role: Support workers and care officers are known by various titles, depending on the organisation. Their role is to provide support to the individuals who are the recipients of a welfare charity's work, e.g. children or families in care, adults with physical or learning disabilities, mental health clients, people with addiction issues or other particular needs.
The care workers are involved in assessing individuals, providing physical care where required, setting boundaries for recipients, providing one-to-one counselling or running group sessions, teaching daily and life skills, keeping records and writing reports on clients, providing information about other services, and liaising with other health or care professionals in other sectors.
Personal Attributes: These are demanding roles that require a particular kind of person, who is able to work with a wide range of people in sometimes challenging situations. The ability to listen and empathise is vital, while recognising the real issues and the charity's role (and limitations) in addressing them. Formal Requirements: The difference in roles means that individual charities will have their own entry requirements, but these will be in line with the rest of the social care and support profession. Voluntary or paid experience in similar roles is important, even if at a lower level. Vocational qualifications such as an NVQ in Health and Social Care are often expected.
Housing Officers
The Role: Housing associations are large organisations and major employers of officers whose role is to supervise maintenance and management of the properties that are rented out. Duties can include: allocating accommodation, inspecting properties, assessing needs of applicants for housing, dealing with tenant problems, advising tenants on welfare and benefits, writing reports, working with other agencies, etc.
Personal Attributes: The ability to get along with a wide range of people is important. As this can be a very challenging role, patience and diplomacy are needed. The extremely wide range of duties involved in these roles means the ability to prioritise tasks and multitask is important.
Formal Requirements: Some employers may ask for a BTEC Higher National Certificate (HNC) or Diploma (HND) in a housing or social policy subject, but others will rely on their own training programmes. Practical experience in the housing sector is valuable, whether paid or voluntary. There may be an expectation that you'll work towards a qualification offered by the Chartered Institute of Housing (CIH).
Getting Started Through Volunteering
Recruiters at charities want to know that you understand their type of organisation and the issues it faces. There are particular considerations of accountability and reporting, budgetary constraints, financial unpredictability from year to year, etc.
Volunteering experience shows that you've been exposed to the culture of charities (it needs to be similar charities, either in nature, activities or size). It also shows that you are motivated and have the commitment and energy to do something to put your beliefs into action. Volunteering is, of course, a good way to get your foot in the door and get to know people who may be able to help your career.
Smaller charities are more likely to give you generalised experience in different areas of the organisation. This can be a good way to find out which area of work you are best suited to. Larger charities often have volunteering programs, where you will receive training before taking up a specialist role. The biggest national (and international) charities based in the UK also offer internships for graduates – you can find details of these on the websites or at university charity employment fairs.
Switching Careers Into Charities
Once you have commercial or public sector experience, it's often possible to move to a job working for a charity. You need to have compelling reasons for doing so, because you will sometimes find that the pay is lower – there is rarely a budget for overtime, but you'll often be expected to work longer hours than contracted for – and certain conditions harder.
If you're clear on the kind of work you wish to do, it's good to start with some volunteering work. You may be able to offer your services via a secondment or placement. This will give you chance to become familiar with a specific large charity and its activities, or a similar kind of organisation to the type you want to work with.
Meanwhile, research charity jobs and gain a good idea of the qualifications and experience being asked for. These jobs are so hotly contested that you'll need to fill in any gaps if you're to be successful in your application
If you need help with your CV, then a professional CV writing service like Bradley CVs can create an interview-winning CV that will win you plenty of charity job interviews.